Dragon Age: Inquisition - 5 Things We Learned From E3
Lesson number 1 - You should probably buy an Xbox.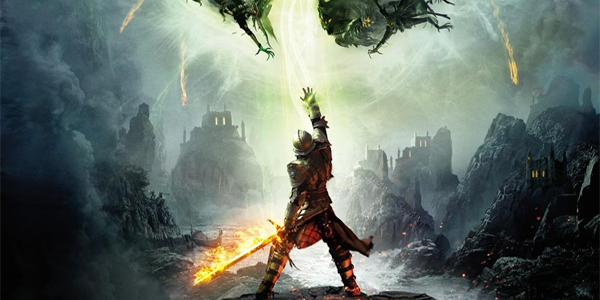 Bioware - masters of the western role-playing game - made a huge announcement during their E3 presentation yesterday: there is a new Mass Effect game coming soon! Also, Dragon Age III (officially titled Dragon Age: Inquisition) but we already knew that existed. What we didn't know was any real details about the game - besides some vague whisperings from the developers and a couple of screenshots - but, lucky for us, they took their opening night show as an opportunity to spill the beans about the series' leap into the next gen. After the slightly disappointing Dragon Age II, it looks like Bioware
have learned some valuable lessons
and are ready to blown our minds all over again. An open-world setting to rival Skyrim? Sure. A more cohesive, engaging plot to play through? You got it. A whole bunch of bigger and badder dragons? Well, duh - it
is
called Dragon Age. https://www.youtube.com/watch?v=6ale_joo1Uw Bringing together all the good parts of Origins and Dragon Age II, Inquisition looks like it could be the definitive entry in the series. We still don't know everything about the game - the October 7th release date is still a little ways off - but between the E3 presentation, new trailers and all the rumour and hearsay that's surrounded the project since it was announced way back in 2012 (!), there's still a lot we do know. Here are just five of the most exciting things we've learned about Dragon Age: Inquisition at the conference.