E3 2016: EA's Upcoming Star Wars Video Games - 7 Biggest Speculations
We already know more about Visceral's game than you might think...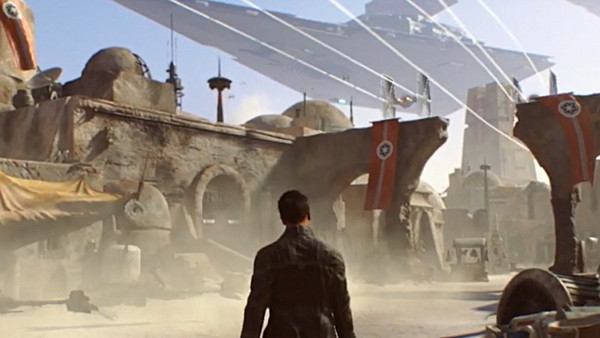 At this point, EA's secrecy regarding their up and coming Star Wars titles is bordering on the torturous. It's been close to three years since the company announced a deal with Disney to take over where LucasArts left off, and all we've seen is Battlefront, alongside the odd teaser for a title getting released further along the line.
I'd be lying if I said it doesn't stoke anticipation though, and contrary to what you might believe, there's an awful lot we can discern from the footage shown in this video, particularly the long gestating and highly anticipated untitled game coming from Visceral Games, but also from projects currently undergoing work at Respawn and Bioware.
While the teases may have been kept brief to avoid spoiling anything prematurely, EA may have just revealed more than they originally intended. We now know the setting of Amy Hennig and Todd Stashwick's untitled Star Wars game, and potentially even the focus of Respawn's and Bioware's going forward too.
It's an amazing time to be a Star Wars fan, and though it may be a long grind until players will actually get to see some gameplay, the passion and drive of these developers is making the wait just that little bit less arduous.
I can't believe I'm saying this, but we believe in you, EA. Please don't turn this venture into a disaster of Alderaan proportions.
7. Visceral's Game Is Set On Tatooine, And It's Giving Off Some Serious Western Vibes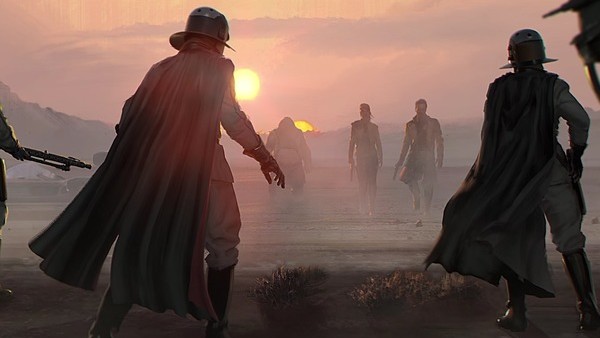 Unlike 1313, which was set to take place entirely in the seedy underbelly of Coruscant's criminal underworld, Visceral Games' title is heading to Tatooine.
Surprised? I must say I was when I saw the trailer. Not that it's disappointing - not at all - just that well, it's a little beige. Not that it matters anyway, as again, it's Star Wars, and what Tatooine lacks in vibrancy it more than makes up for in strength of character; Mos Eisley is just such a perfect location.
The brief few seconds of concept art we saw would seem to indicate that the game will be focusing on the planet's criminal contingent, which makes sense when you remember that it pretty much represents the epitome of scum and villainy in the galaxy.