E3 2021: 20 Huge Video Game Announcements You Need To Know
Elden Ring looks absolutely INCREDIBLE.
Just as quickly as it's arrived, E3 2021 is already preparing to wrap up, with most of the big-hitter publishers having already dropped their reveal-filled livestreams.
While it's fair to say that this year's E3 generally hasn't been one for the ages - in large part due to the stalled development across the board due to the pandemic - fans nevertheless had countless big reveals to salivate over.
Whether stunningly unexpected or just purely satisfying, these 20 announcements all provided further proof that not only is gaming a better and more diverse medium than it's ever been, but that 2022 in particular is going to be one hell of a banger year for anyone who plays video games.
From long-awaited games finally getting their coming-out parties, to Microsoft confirming (again) just how incredible the Xbox Game Pass service is, to 2021's remaining calendar getting some much-needed filling out, it was a solid E3 for players who love engaging with a rich platter of games across platforms.
These are the 20 biggest announcements from across the major livestreams during E3 that you absolutely, positively cannot miss...
20. Starfield Is An Xbox/PC Exclusive, Releases November 11, 2022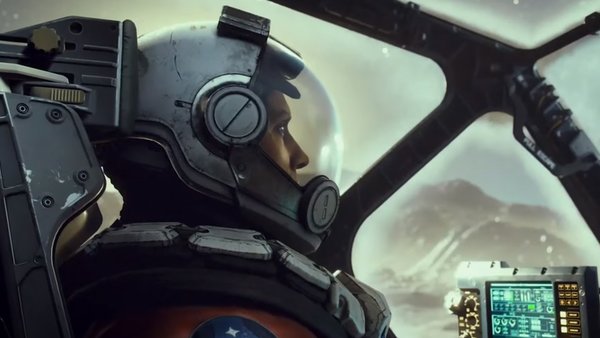 Some three years after it was first announced at E3 2018, Bethesda finally dropped the veil - well, kinda - on their first new IP in an entire 25 years, Starfield.
The publisher dropped a gorgeous cinematic trailer which, while showing nothing in the way of concrete gameplay, confirmed the game's sweeping scope and sci-fi genre, with a story that appears to follow a group of human adventurers striving to answer the universe's greatest cosmic mysteries.
Despite not releasing until late 2022, Bethesda gave us a surprisingly precise release date of November 11, while also confirming it'll be playable on Xbox Game Pass day one.
The bigger surprise, though? It'll be exclusive to Xbox and PC, meaning per Microsoft's recent acquisition of Bethesda, Starfield won't ever be released on PS4 or PS5.