Every November 2019 Video Game - Ranked By Anticipation
Shenmue! Pokemon! Star Wars!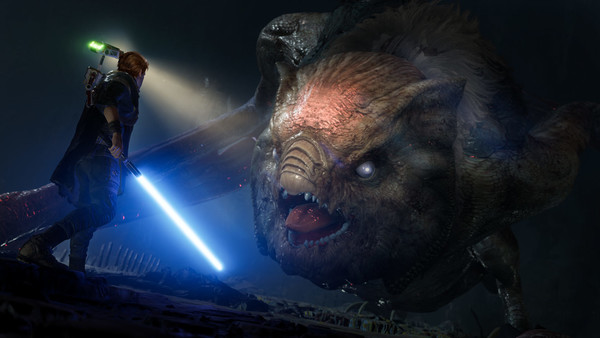 What a ridiculously chock-full year of game releases it has been.
November is not the last month of the year, but it might as well be for gaming, as it is the last hurrah of the Fall game release calendar. You can expect December to be a true and utter graveyard and dumping ground with nary a significant title.
So, let's embrace our last insane month of games; we have a bevvy of highly anticipated (and impossibly hyped) triple-A titles from Shenmue 3 to Pokemon, to Kojima Productions' first game.
If that wasn't enough, EA will attempt to redeem themselves with a new Star Wars title, also one of the most anticipated PSVR games is finally releasing, plus Mario and Sonic go at it in the Olympics. Asides from that, expect your usual colourful mix of promising indies, retro throwbacks and lower-key actions titles.
In a weird (and sour) trend though, we seem to be getting a large influx of unnecessary licensed games this month too... it's like it was 2003 all over again.
Regardless, let's not let that dampen the excitement and brace ourselves for what the mental month of November has in store...
35. Asterix & Obelix XXL 3: The Crystal Menhir
Release Dates: Nov 21st
Platforms: PC, PS4, Switch, Xbox One
The Asterix & Obelix comics have a timeless quality that still carries through to the younger generation and gives the brand a consistent appeal.
The XXL spin-off titles certainly were fondly remembered by gamers during the PS2 gen, and here is an attempt to bring it back for a third entry.
Unfortunately, things just don't look that appealing. Mobile style graphics and basic gameplay showcase that this is nothing to get worked up for.