F1 2020 Review
A veteran developer maintains pole position.
Rating: ★★★★½
Note: This was played on PC with a Thrustmaster T150 Racing Wheel. Copy provided by Koch Media.
Codemasters' F1 series just gets better and better every year.
With a massive overhaul starting back in 2016, each iteration has been expanded and fine tuned to create a great experience for the casual sim-racing fan.
Gameplay wise, the formula is nearly identical to the previous, with very minimal adjustments added onto handling, graphics and animations. Outside of these however, are some great ideas - some that have been desperately needed. Brand new tracks to the calendar have been included, as well as the welcomed My Team career mode, which introduces whole new dimension to such an iconic series.
Overall, Codemasters' work on the new release shines through to deliver brilliant racing action.
Handling of the F1 cars is the same as the F1 2019, but it still feels phenomenal. Perching the car on the razor-sharp limit and making it through an exit without spinning is very satisfying. Whether it's a wet or dry track, you can feel every apex, curb and surface - that is if you have a force-feedback wheel or standard controller with vibration.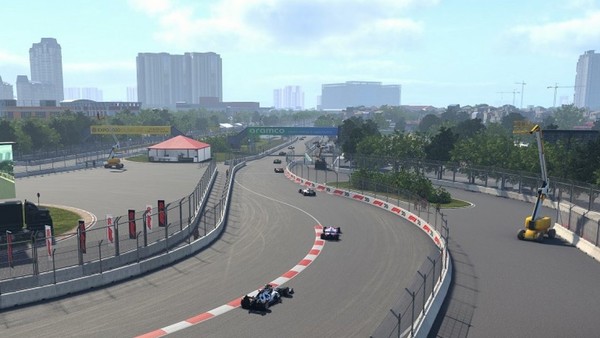 Brand new to the 2020 calendar, Hanoi and Zandvoort, bring out new challenges for the season, too.
Hanoi is very similar to other street circuits such as Baku, Monaco and Singapore. It contains two long straights, alongside tight, twisty turns, with drivers wrestling to keep the tires millimeters away from the wall in the final turn, similar to the Wall of Champions in Montreal's Circuit Gilles Villeneuve. Unfortunately however, I personally found this track to be very boring.
Now I know this is out of Codemasters' hands, but the layout is very uninspired and flat, as it resembles a Sochi-esque layout. As for the racing, it seems as if all the overtaking will be done on the two long straights, with a huge reliance on DRS to get the job done. We'll have to wait and see next year for how good the races are, but for a first impression, it didn't deliver.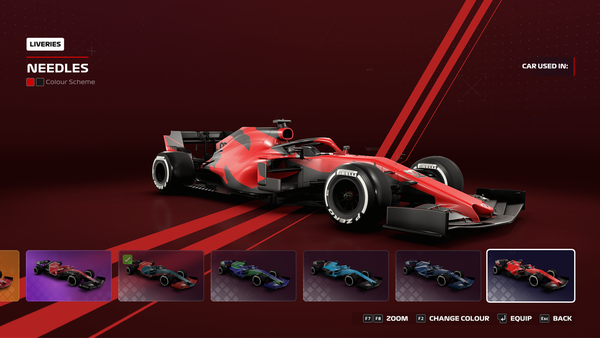 Moving onto Zandvoort, and finally, the F1 series now has a laser scanned track(!).
The series has desperately needed to stay away from hand-making tracks, to laser scanning them. Of course the casual fan won't care or realise, but for diehard veterans, it would be incredible to race on an accurate surface and layout. Back to the Dutch circuit, and it is quite possibly up there with the best circuits to drive and race on. The banked corners and elevation changes make for some intense racing, the limits really are pushed and it'll be very exciting to see how it turns out for next year's season.
The biggest change to the F1 series is the "My Team" career, and it's a big one, allowing players to be part of the 11th team on the grid.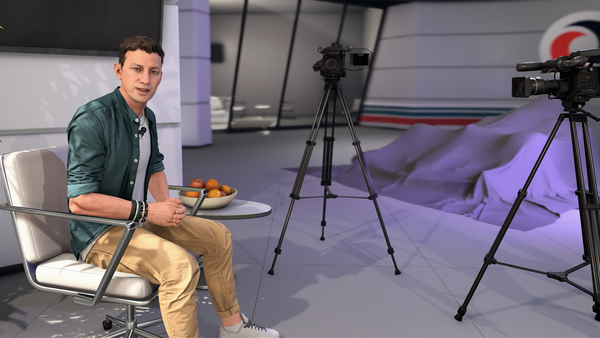 To start off, customisation options let you to change your livery, helmet, suit, badge (or logo), character pose and podium emotes, even down to team colours. There are only a few choices to select from the available liveries, which you are able to change the colours of. It would be nice to see more customisation options for this, such as adjusting the different placements of different stripes / logos, but hopefully we can see that in the next entry.
The managerial aspect really shines at this point, where you get to choose which power unit embodies your machine. Those options can be Mercedes, Ferrari, Renault or Honda. The big factor on choosing these power units is dependent on your financial decisions. Do you take a risk by going for a less reliable PU such as a Honda, leaving with you a better budget for other expenses, or do you go for a powerful, reliable PU such as a Mercedes, although that leaves you with less money to play with for other expenses.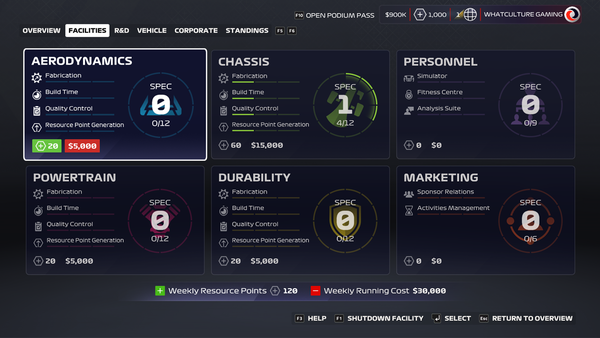 The next big expense is to choose who will take the 2nd seat within your team. As the first choice, you may end up with an F2 driver, such as Jack Aitken. However further down the line as your budget increases, the 2nd seat can be taken up by anyone on the grid, such as Lewis Hamilton.
Once those choices have been made, you're able to choose a sponsor with a whole array of different goals and weekly budgets, all decisions are up to you. The budget you manage throughout the season can be spent on a multitude of different things, such as developing different facilities, (those being Aerodynamics, Chassis, Personnel, Powertrain, Durability and Marketing), R&D, sponsors, and drivers. There are a lot of options for your choosing, and it's great to have these to manage your team.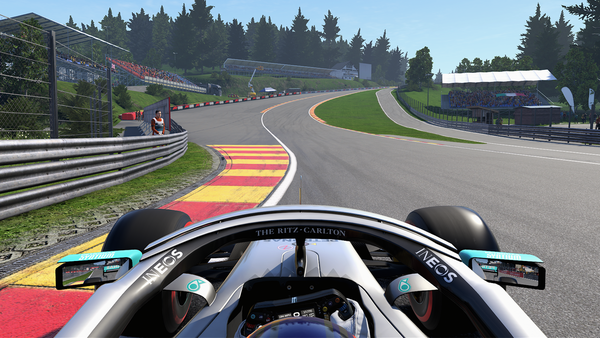 As for the negatives, there really aren't many to talk about. Team A.I. seems to be unchanged for a long time, as they tend to change strategies mid-race without informing you, such as switching tires at the very last minute. Other than that, there are other tiny negative points that don't matter for the whole picture, such as the look and animations of people. There's a weird plasticity to the models and faintly match up to how they actually look in real life, and the animations seem to be a direct copy of previous year iterations.
However, it isn't that much of a deal to worry about, as the focus is correctly on the racing.
Overall, the racing is back on track to how it has been throughout the previous years. My Team is a very welcomed addition to the series, and driving is very satisfying.
Rating: ★★★★½
Want to write about F1 2020? Get started below...
Create Content and Get Paid
---