Fallout 4: 10 Core Lessons It Must Learn From Skyrim
As Bethesda made so many leaps and bounds with Skyrim, can they apply their winning formula to Fallout 4?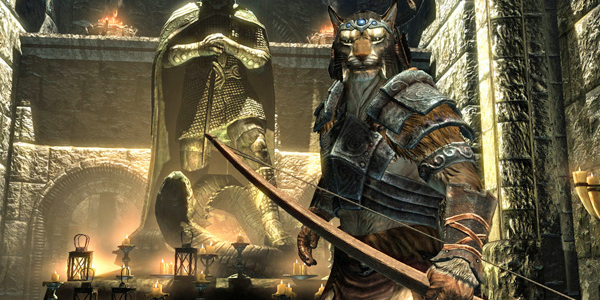 With the next numbered entry in the 'Fallout' series now strongly rumoured to be in its early stages of development, it's pretty much the right time for fans of the series to start getting excited to speculate on what this new game could provide. After all; 'Fallout 3' was an excellent game, but it certainly wasn't without its flaws. Given that it has been the best part of six years since the release of Fallout 3, fans of the series can surely expect 'Fallout 4' to take the series to the next level, right? For some series' the passing of time and addition of technological advancements to gaming platforms may not necessarily guarantee a better game. In the case of Fallout however, fans should certainly take comfort in the fact that the game's developer Bethesda has been using the time in between the third and fourth numbered instalments of the Fallout series. In fact, fans should look no further than to Bethesda's 2011 addition to the Elder Scrolls series for to be convinced. Bethesda's 'Skyrim' was an incredible critical and commercial success and should definitely be forming part of the foundations for what can make Fallout 4 just as impressive. Given their stylistic similarities it is certainly not hard to see how Fallout 4 can gain some major success from the highlights of Skyrim. With that in mind, and with a very optimistic eye on what could be the best Fallout game yet; here are ten lessons that Fallout 4 must learn from Skyrim to be a success.