Fan-Casting The Legend Of Zelda TV Show
Can you beat Anya Taylor-Joy as Princess Zelda??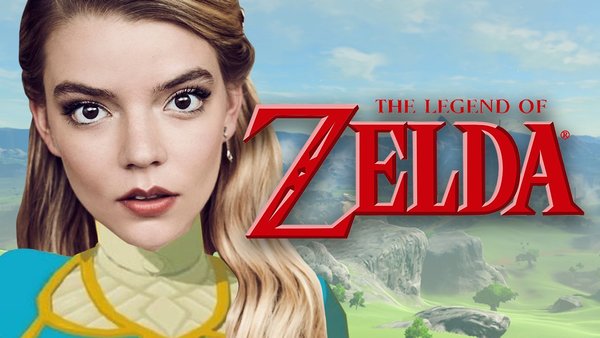 Many video game franchises have gone on to become iconic, so much so that they transcend the medium and become recognisable to those who don't even play video games. This kind of mainstream popularity has led to a tonne of alternative projects that seek to capture the magic of the series in a different light.
While few live-action video game adaptations work, they are still always promising. With the Mortal Kombat movie trailer causing significant buzz right now, it makes sense to look to another franchise that would equally break the internet if pronounced to be coming to live-action, that being The Legend of Zelda.
As a fantasy series, there is so much potential to bringing this property to life, as it would have universal appeal. It would attract fans of the game, older generations who remember it nostalgically, and youngsters who might not be too familiar with the property but can appreciate the relaxed yet still threatening fantasy world.
It was even slated to be coming to Netflix in such a form, but sadly this never came to fruition.
Hyrule deserves to find its place in live-action, and one thing it would need to ensure success is a strong cast. The following characters should definitely make an appearance, and these are the perfect choices to play them.
10. Happy Mask Salesman - Jasper Paakkonen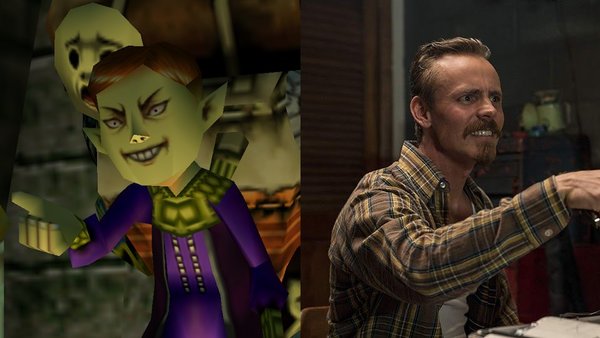 Happy Mask Salesman is a recurring character in the series, but found his biggest break in Majora's Mask. Despite his less important position in the franchise, he's a character that would look amazing in a live-action series and could be the catalyst for bringing in a narrative based on the mask-infused classic Zelda title, and Jasper Paakkonen is the perfect choice to play him.
The first thing to note about this decision is that there is a striking resemblance between the character and the actor. Paakkonen's slender frame, hair colour and creepy smile are a perfect fit for the part, and with the right costume, he would look like an ideal version of the Happy Mask Salesman.
In addition to the on-point aesthetic match, Paakkonen is an expert at playing creepy characters that you feel oddly charmed by. His part in Vikings proves this, as his character was dangerous and sinister, but you couldn't help falling for him.
While he isn't inherently evil, this character has a darkness surrounding him, thanks to his uncanny look and mentally unstable personality. Paakkonen's an excellent choice for the part and doesn't have a massive amount of mainstream exposure, meaning he would blend into it smoothly.