FIFA 15 Career Mode: 25 Wonderkids Worth Signing
The hottest young talents that will definitely rule FIFA 15.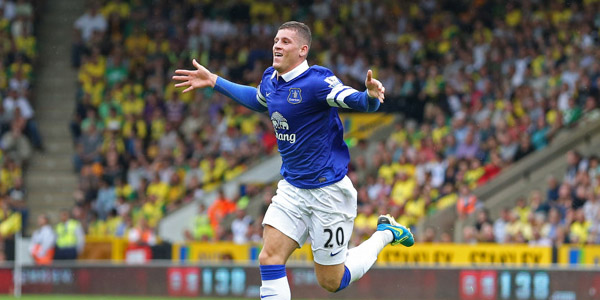 There's quite a wait between now and the annual September/October release of EA Sports' next FIFA video game, leaving plenty of time to gear up for the incoming FIFA 15 edition of Career Mode and start considering which players you need to look out for when the game lands. FIFA 14 offered a respectable managerial experience in the series' first outing on next-gen consoles, bar a handful of pesky flaws. The Global Transfer Network (GTN) feature promised a much-needed injection of depth and longevity in FIFA 14 Career Mode, but was disapproved by fans who grew tired of waiting for scouts to report back with basic player details such as market value or wage demands. So to ensure you don't get lost in the ever-evolving world of Career Mode, we've done some of the groundwork to help add a few transfer targets to your manager's notebook ahead of FIFA 15. Here we profile the best young players likely to become superstars in the upcoming edition. However, it's impossible to include every budding talent in this 25-man article, so be sure to comment sharing any youngsters you're tipping to be future world-beaters in FIFA 15. Please note: A player must currently be no more than 20-years-old and his club must have featured in FIFA 14 to be eligible for inclusion in this article. The FIFA 14 potential, club and position details of all entrants is sourced from FIFA database sofifa.com at the time of writing.
25. Marquinhos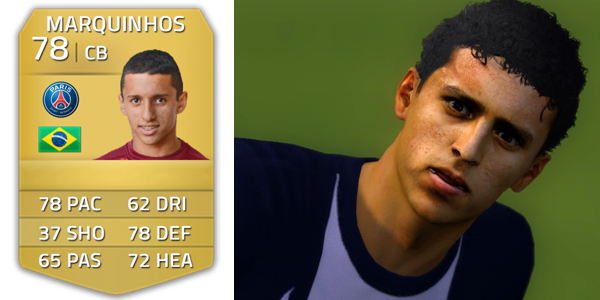 Position:
CB Club: Paris Saint-Germain FIFA 14 Potential: 89 Certainly an early-bloomer, Marquinhos became the most expensive teenage defender of all-time when he joined PSG from Roma for an eye-watering '31.4million in July 2013. 23 first-team appearances later and he's already lifted the Ligue 1 and Coupe de la Ligue trophies with the Parisian giants. Quick on the turn and blessed with a sixth-sense for cutting out passes, the former Corinthians youngster has been likened to club captain Thiago Silva, and earned his debut call-up to the Seleçao when he was included in Luiz Felipe Scolari€™s squad for friendly matches against Honduras and Chile in November 2013. The 20-year-old won€™t be lining up for Brazil at the 2014 World Cup, but he€™s on track to become an important feature for his country. Despite his obvious potential, PSG have reportedly agreed to sell Marquinhos to Barcelona in exchange for Dani Alves plus a fee less than 12 months after he joined, but we can still expect big things of him in the game.
Estimated FIFA 15 Potential:
89