FIFA 16 Liverpool Career Mode Guide: 10 Things You Must Do
How to be more Rafa than Brendan...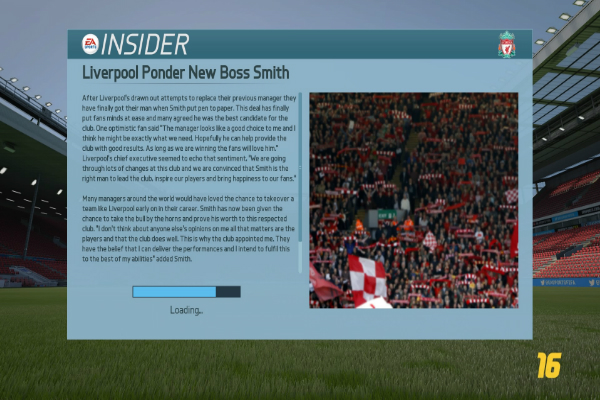 This. Is. Anfield.
Welcome aboard. That exuberant, German, four-eyed fella didn't last long in Merseyside and it's time for you to take over the intimidating position of first team coach at Liverpool football club. It won't be easy and the expectations are, well...ridiculous. The board haven't taken into consideration that you have Dejan Lovren at centre back, Joe Allen and Lucas Leiva as anchormen and the eery echo of Brendan Rodgers' "technically superb" excuses floating around the Anfield corridors. This season you're expected to qualify for the Champions League despite having a squad nowhere near as strong as Chelsea, Manchester City, Manchester United and Arsenal. You're also supposed to get to the final of either the FA Cup or the League cup and required to win the Europa League. None of these board requirements are going to be easy but they're not impossible if you stick to some key FIFA 16: Career Mode guidelines. To be fair to the people upstairs they have given you a transfer budget of around £39 million and a decent wage limit of £180,000. That means there are certainly opportunities to improve the current side and depending on how much you want to change the current team (I would recommend to not adapt it too much in the first season) you can certainly bring in some talented players. After spending one season in charge of the Reds I have concocted a quick-fire guide that can help you on your Merseyside journey...