FIFA 16 Man Utd Career Mode Guide: 11 Things You Must Do
Two seasons without a title, it's time for that to change.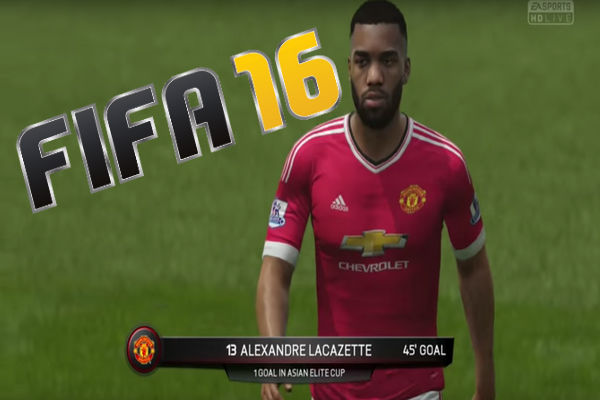 So you think you can do better than Louis van Gaal do you? The Dutchman has left the building and you're the new boss at Old Trafford. Now, despite having a large pile of cash at your disposal and some extremely talented players, a career save with Manchester United on FIFA 16 isn't as easy as you would first imagine. Luckily the board expectations have been lowered on the latest version but (rightfully) you're still expected to make the Champions League spots. Now if you're playing on world class or legendary level this isn't going to be easy and you will need to make the right decisions pre-season to avoid being removed from your position come May. Armed with a tasty £57.5 million (or more if you can take advantage of the bonus % increase) and a wage budget of £1,895,250 it's time to fix the Red Devils' squad. Do you need a striker or are you going to trust Wayne Rooney and Anthony Martial? Is Andre Herrera good enough to be your number ten and surely you're going to need a central defender? Here is what I decided are the best decisions to make (after three or four questionable careers with the Man United squad) that are sure to make you the next Alex Ferguson...
11. Make Sure You Update Your Squads Before You Start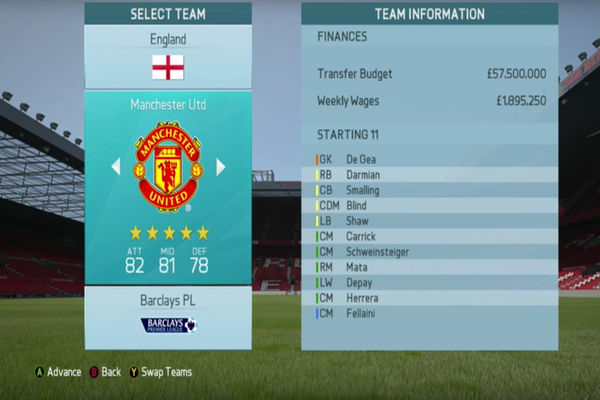 A very obvious and brief first tip:
If you don't update your squads then you will have to endure the agony of having Sergio Romero as your starting goalkeeper and Marouane Fellaini as your centre forward every time you go into your team management. If you can put up with that then ignore this information but you're a stronger man than me.