FIFA 16: Predicting Every Arsenal Player's Rating
Who's hot and who's not in FIFA 16?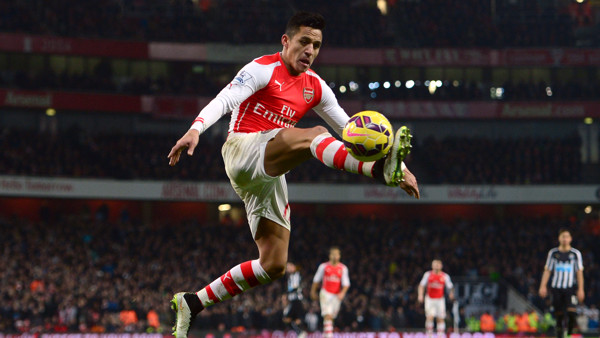 After getting the taste for silverware two years in a row, Arsenal are looking as good as they have in years. And dare we say it (every year, this happens), the Gunners are a couple of signings away from being genuine contenders for the Premier League title. Some may argue they are already, but few Arsenal fans would disagree that for their side to pick up those extra points over the course of the season, they need to add more. Perhaps they need a steely central midfielder, and perhaps they need a world-class centre forward. But at least (at the time of this article being published) they've sorted out one problem area. Arsenal finally have a world-beating goalkeeper. The debate rumbles on over how many points Petr Cech will gain Arsenal next season, but the burning question is just how will each squad member fare on the upcoming FIFA 16 game? FIFA Ultimate Team is a genuine hit every year, and ahead of the game's release in September this article intends to look at each player on the books at the club and predict their card score for the new version of the game. Taking into account their rating from last year's game and their exploits from last season in the real world, here's a prediction for every Arsenal player likely to feature. Here we are then, in reverse order...