FIFA 16: Predicting Every Barcelona Player's Rating
Who's hot and who's not in FIFA 16?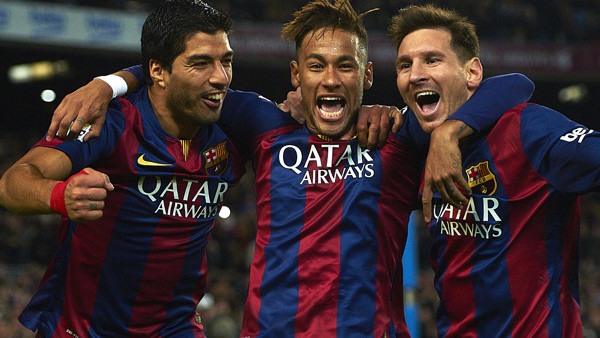 There's no question about it: Barcelona are the best team on the planet at the moment.
The Catalan giants swept all before them last season - beating Juventus in Berlin to capture the Champions League trophy - while they even secured the Copa del Rey and La Liga crown to win an unprecedented treble. Even while under a transfer ban, Barcelona show no signs of weakness on the pitch. 
It's completely feasible to think that they could repeat - and even better their achievements of last season - next term too. The club have a squad of players that, while thinning, has unrivalled quality in almost every department. Throw in that Luis Enrique has them mixing up their play and the fact that they boast Lionel Messi, and it's hard to know which team can be the ones to stunt their spell of success.
FIFA 16 is just a few months from release too, and the popular UItimate Team game mode is set for a return with some updated features and of course, new ratings cards for thousands of players. And with that in mind, this article will make a prediction of the FUT scorecard of every Barcelona player set to represent them in next year's game. 
Well, except one. Alex Song (still on their books at the time of publishing) doesn't feature, since he's 99% certain to be sold over the course of the summer.
From lowest to highest we go... 
24. Jordi Masip - 70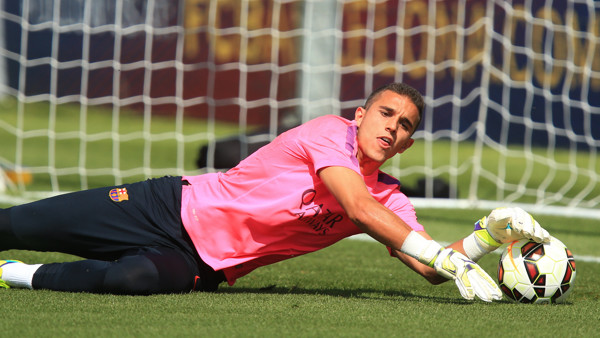 FIFA 15 FUT Rating – 70

With just two appearances in all competitions for the club last season, there's no point expecting too much of change in the rating of third-choice goalkeeper Jordi Masip.
The 26-year-old club youth product is firmly behind Claudio Bravo and Marc-Andre ter Stegen in the pecking order.