FIFA 17: 10 Surprisingly Fun Teams To Play As
9. Legia Warsaw (Ekstraklasa)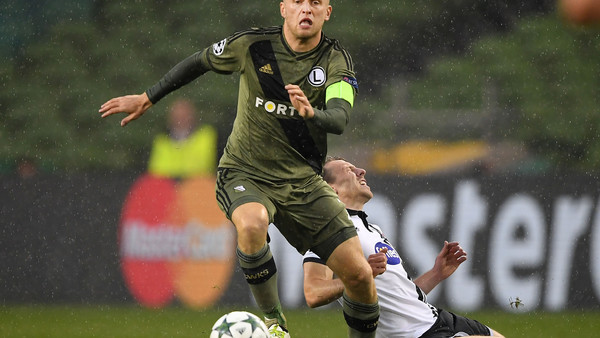 You might not agree with the thesis that Legia is the best team in the world, and as much as I'd like to fight you over it, I'm willing to admit that there are some - albeit just a few - teams better than the Polish champions.
The offensive trio of Nikolic (79), Odjidja-Ofoe (79) and Radovic (78) is one of the best among lesser-known teams. Even though Nikolic is about to depart to Chicago Fire, he is yet available, so you should jump on the opportunity to play as Legia right now. Just put the two other players behind him and watch Nikolic do wonders for your team's offense. He is great in the penalty box, able to score from different angles. Outside the penalty box - not so much.
Other notable players include: central defender Michal Pazdan (76), who held Ronaldo to zero goals in the three games they played against each other this year, and winger Steeven Langil (72) who is a great counter-attack player in FIFA 17. Pazdan can be also a cheap addition to a your team in Career Mode as he is very reliable.