First Look At WWE 2K22 Cover Art
Supposed cover art and new information surface for WWE 2K22.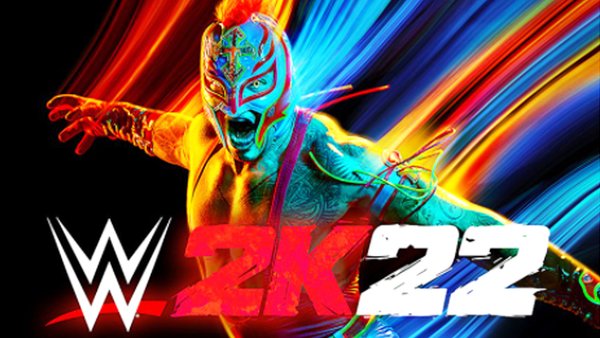 Following a prolonged break for the main WWE 2K franchise after the horrendous, glitch-tastic WWE 2K20, wrestling fans are eagerly waiting to see what sort of product is served up by Visual Concepts and 2K Games for the upcoming WWE 2K22.
Still with no official set release date, the last we'd heard on WWE 2K222 was that it should arrive this March. Now though, there has been a supposed leak of the game's cover art and of some features included in the release.
From Nils Ahrensmeier of TechnikNews, Rey Mysterio will be taking centre-stage in the below cover for WWE 2K22.
Exclusive first look at the #W2K22 Cover, pre-order soon pic.twitter.com/d7BhmgbrKk

— Nils Ahrensmeier (@NilsAhrDE) January 16, 2022
As per Nils, gamers should soon be able to pre-order WWE 2K22, and he wasn't finished there with purported new info on the game.
Continuing on, it was stated how WWE 2K22 will have three-day early access available on 8 March, indicating a standard 11 March release for the game. There is also a WWE 2K22 Deluxe Edition that includes everything included in the regular game, the Undertaker Immortal Pack, and the Season Pass.
In terms of that Undertaker Immortal Pack, that's available as a pre-order bonus and features plenty of Phenom-focussed content. There's the 'It's Your Yard It Hits Different' where you get to "lay down chokeslams as The Deadman" - suggesting this is essentially a Showcase Mode.
Ahrensmeier adds how the Undertaker Immortal Pack will include three extra 'Taker personas in the form of Phantom Mask Undertaker, Lord of Darkness Undertaker, and Boneyard Match Undertaker. There will also be MyFACTION EVO cards for Undertaker, and MyFACTION Perks and Bonsues. This Undertaker Immortal Pack will likewise be included in the WWE 2K22 nWo 4-Life Edition of the game.
All of the above is far from official at this stage, so you're best taking this information with a pinch of salt until further formal details are announced. Still, three extra Undertaker options will likely grab the attention of many. Then again, now more than ever, it's pivotal that this next WWE video game is a great one, for WWE 2K20 left a bad taste in the mouths of plentiful long-time franchise fans.
Okay okay, here's some more exclusive Information. Pre-order Bonus: WWE 2K Undertaker Immortal Pack. When It's Your Yard It Hits Different. Lay down chokeslams as The Deadman.

— Nils Ahrensmeier (@NilsAhrDE) January 16, 2022
The WWE 2K22 Undertaker Immortal Pack is included in the WWE 2K22 Deluxe Edition and WWE 2K22 nWo 4-Life Edition

— Nils Ahrensmeier (@NilsAhrDE) January 16, 2022
Create Content and Get Paid
---