Football Manager 2016: 15 Cheap Wonderkids You Must Sign
Bargain basement brilliance.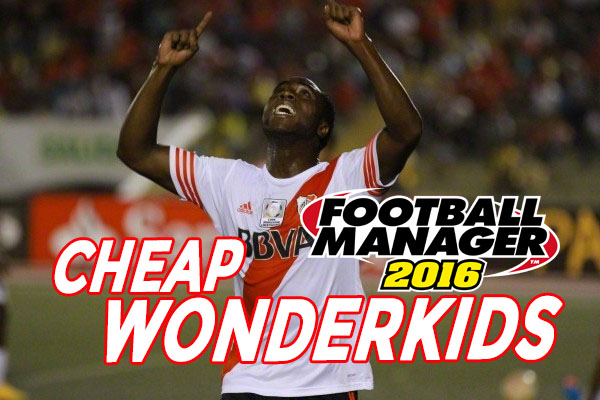 Despite the fact that football has been reinvented by the influx of billionaire owners and massive TV deals, Football Manager is conspicuously restrained this year in terms of spending power. There are still a number of spending heavyweights - inevitably including the likes of Arsenal, Man Utd, Chelsea and Paris St Germain - but the fact that Watford have a bigger budget than Real Madrid says a lot. So with that in mind, finding players with massive potential who won€™t cost tens of millions is a key part of this year€™s game. You have to make sure you€™re hoovering up the potential wonder kids at the lower end of the cost scale, following the Newcastle United model for player acquisition - though hopefully with more success. And the best starting point you could want comes in the shape of these 15 bargain wonderkids€
15. Angel Correa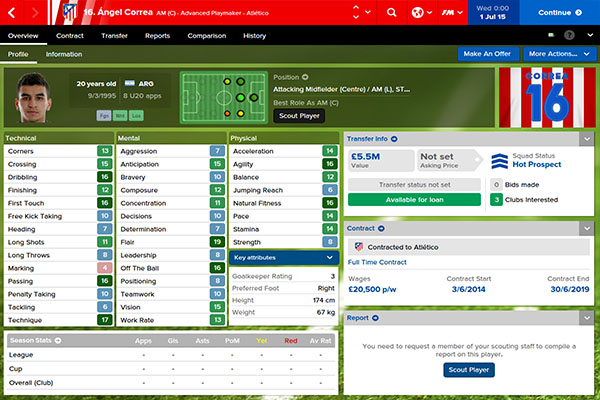 Position:
Attacking Midfield Centre
Club:
Atletico Madrid
Value:
£5.5m
Actual Cost:
LOAN Surprisingly, the former Argentinian wonderkid who was a popular choice in past games is available to sign on loan, and he invariably has a lot of suitors. Even if he€™s an impermanent option, he€™s a hugely valuable option for teams looking for some immediate skill and creativity through the middle of midfield or a shadow striker. And you can€™t knock the price.