Football Manager 2016: 20 Best Strikers On The Game
Robert Lewandowski is nowhere to be seen...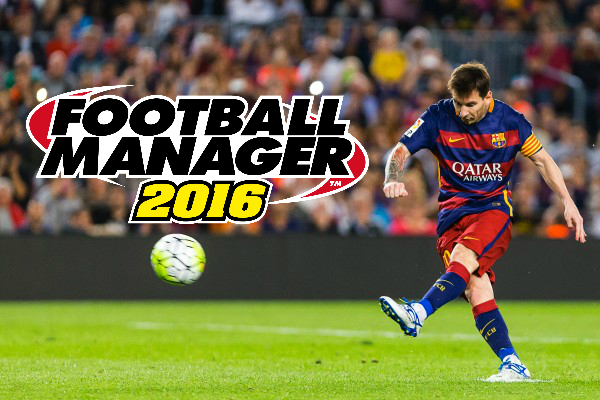 There is nothing more important in football than goals. Without them you are simply watching twenty-two men or woman aimlessly run around for ninety minutes. It wouldn't work - what would happen to the goalkeepers? We would never witness a memorable celebration; the noise level would never change and our ears would be starved of 20,000 fans all applauding at once. Urgh, football would be hideous. The Football Manager series is no different. If there were no goals on FM then it would be still brilliant awful and therefore we should be thankful that goals are still very much included on this year's release. Now, you can have the best formation, playmaker, defence and shot-stoppers but without a deadly twenty-goal-a-season frontman your impressive groundwork has been for nothing. There are a lot strikers to pick from and many different types of number nine's to experiment with but there is one thing they simply must be: a goal machine. If you manage to find a big-time GM then hang on to him forever. Whether he can put pressure on defenders with his pace, bully an opposition defence with his strength or a movement specialist who can create space for his teammates it's important that you find someone who will cooly slot the ball away when presented with an opportunity. In this article we are interested in nothing other than ability within the box. Therefore we have looked at stats of finishing, composure and off the ball ability and worked out our best twenty strikers on FM16...
Please note that the information in this article has been taken from the Football Manager 2016 Beta Version. The full version of the game will be released on November 13th, 2015.
20. Jonas (Benfica) - 17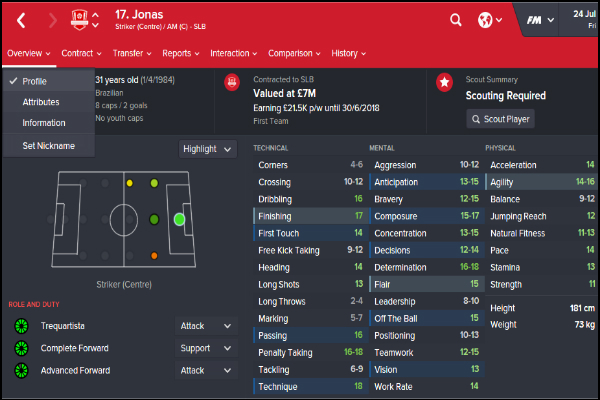 After a healthy four years playing in La Liga with Valencia, Jonas has taken his experience to the Portuguese league and has proven to be an excellent signing for Benfica, scoring 31 goals in 35 games for the club during his first season. His Football Manager stats are extremely impressive and his 17 finishing rating combined with his 15-17 composure and 13-15 concentration earned him a place on this list. Valued at £7 million you can sign the player for £10 million but aged 31 you won't be getting any re-sale value (but you will be getting goals).