Football Manager 2016: 20 Centre Back Wonderkids You Need To Sign
Unearthing the next Maldini, Vidic and Terry just got easier.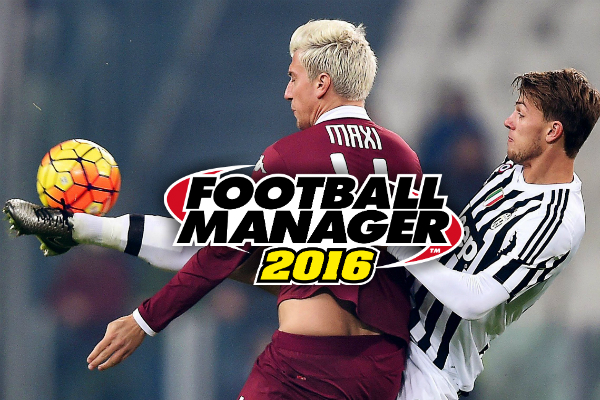 Buying and selling, wheeling and dealing, the transfer market is the finest aspect of Football Manager. Snapping up a cut-price star is as satisfying as any trophy the game can offer, and while the AI-controlled league around you blasts money for the biggest current stars, the key to success is signing your title-winning team 5 years in advance. Centre backs should be the base of your team. They are the platform you should build everything on, meaning that the right partnership is essential. There are ball-players, there are total tacticians, and there are brutish powerhouses who love nothing more than to wrap a rocket boot around the ball to prevent any danger. You won't find Gerard Pique, Vincent Kompany, Diego Godin, or Sergio Ramos here, but you will find the next generation of stars. The following centre backs are all aged 21 or younger, meaning they've got plenty of time to grow, and at least a decade ahead of them at the top level.
20. Sondre Skulborstad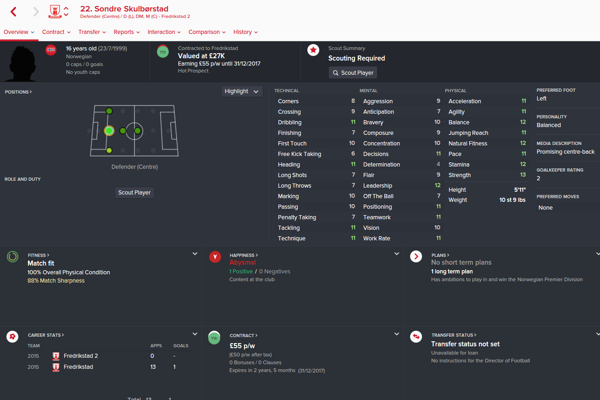 Where better to kick off a wonderkid list than in the fourth tier of Norwegian football, with Fredrikstad II (the youth side of Division 1 outfit, Fredrikstad) and their teenage gem, Sondre Skulborstad. The 16-year-old is worth pennies, and his wages are virtually nothing, making him easy to entice away from his homeland. Skulborstad's stats aren't incredible just yet, but for a youngster who has JUST celebrated his 'Sweet 16' there's a lot of promise waiting to be fulfilled.