Football Manager 2016: 20 Essential Signings You Must Make
Don't miss out on these fellas...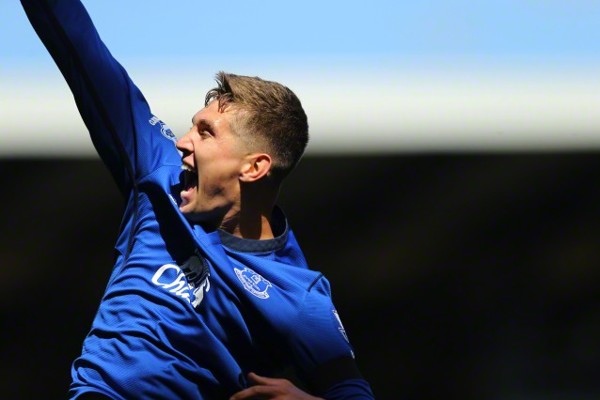 You have read about wonderkids, free agents and players you must sign every time you play Football Manager 2016 but your reading is not finished. It's time to digest another list of talented FM16 players that will all be essential to your success on this year's game. There are always players on each Football Manager game that you would rather have playing in your team than lining up for the opposition and it's important to acquire these individuals before it's too late. I've spent a good amount of time playing the FM16 Beta version and identified some of the essential signings that you must make if you wish to succeed, (if you don't wish to succeed then forget about these guys and just sign Dwight Gayle who is transfer listed at the start of the game). This list is not supposed to be the best players on Football Manager, neither is it designed to showcase the most talented youngsters or identify hidden gems. It's simply going to present the most consistent performers who will provide you will extremely high average ratings and excellent resale value.
Please note that the information in this article has been taken from the Football Manager 2016 Beta Version. The full version of the game will be released on November 13th, 2015.
20. Andre Carrillo - Sporting Lisbon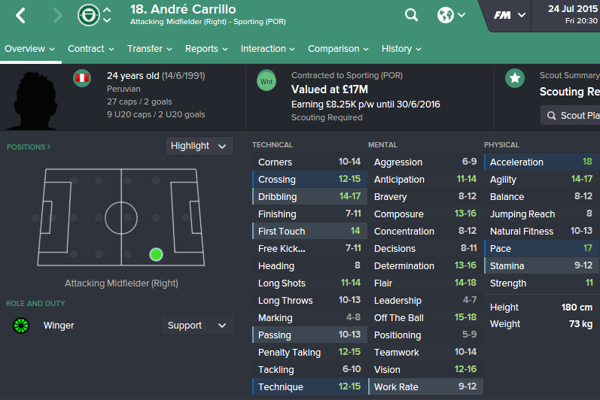 Club: Sporting Lisbon
Age: 24 Estimated Cost: £25 million Position: Attacking Midfielder Right Andre Carrillo will give you explosive acceleration and pace down the right flank and is one of the best winger on Football Manager 2016. He isn't cheap and will cost around £25 million to purchase but he will repay that transfer fee with a host of goals and assists. He operates down the right hand side and is a natural winger who can cut inside as well as put crosses into the box. The Peruvian is a must buy on FM16 and if you don't act quick you will face stiff competition from Tottenham Hotspur, Napoli and Swansea City.