Football Manager 2016: 20 Strikers You Must Sign
30-goal strikers galore.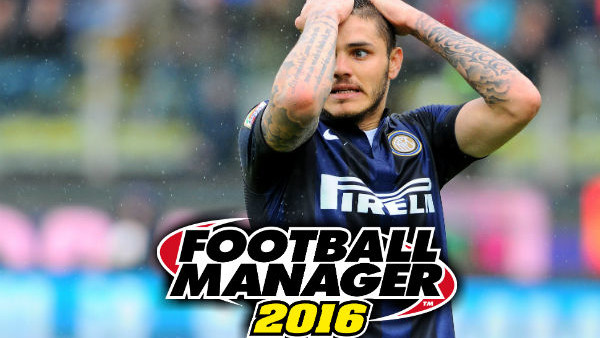 Goals. Sometimes they're impossible to prevent, sometimes they're impossible to create. We've all had the sinking feeling of sliding ever-closer to the murky mid-table (or below) due to a lack of goals, but picking up one of these strikers could prevent that from ever being the case.
Big, small, short, tall, it matters not. Goalscorers are goalscorers. While you can play them in a hundred different ways ranging from a gloriously modern 'False 9' to a rugged meat-and-potatoes centre forward with a concrete forehead, their job remains the same. Score goals.

Finding a natural goalscorer isn't just the difference between 1st and 2nd, it could be the difference between conquering a top division and languishing on the wrong side of the European qualification line.

Here's a mixed bag of journeymen, veterans, poachers, target men, bargains, wonderkids, strong men, quick men and basically, and striker capable of hammering home the goals for your side.
20. Timo Werner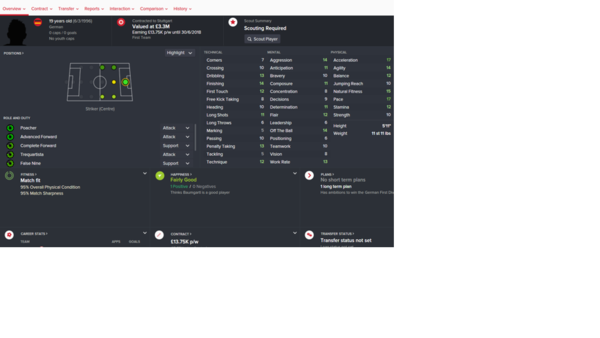 Pace. Pace. Pace. It's easy to overestimate the need for speed, but at the same time, it's always a massive advantage having players who could blitz the roadrunner. Tim Werner is already one of the quickest players you're likely to find, and he's still a teenager with room to push the limits even further.
The 19-year-old is versatile enough to perform well on the wing, and has the attributes required to be a fantastic inside forward, but I'd recommend honing his talents into a striking role. His finishing and composure are still raw, but a few years of development will see him become a lethal poacher and a great super-sub in place of tired legs.