Football Manager 2017: 15 Release Clause Bargains You Need To Exploit
How to raid La Liga on your pocket money.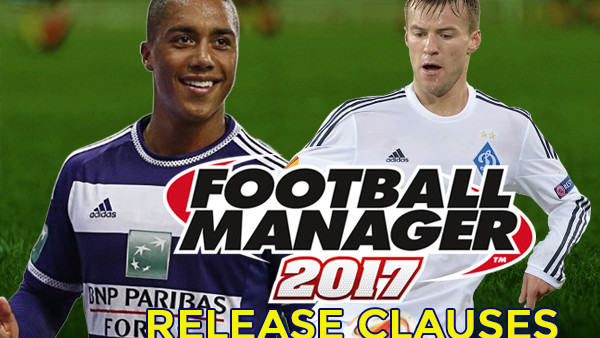 Whether you're a big spender or a shrewd penny-pincher, there's nothing better than happening across a high calibre Football Manager player with a bargain price tag. Managers rightly expect to pay premium for top notch footballers, but you don't always have to spend a fortune, and there are plenty of great deals to be had in Football Manager 2017.
Bargain hunting takes time, though. You can spend hours scouring your scouting network for the perfect player, only for the selling club to turn around and stump you in the negotiation room. As accurate as FM's scout reports can be, clubs will sometimes slap an extra £10m onto a player's valuation just to toy with you, and few things are more frustrating.
That's where minimum fee release clauses come into play. It's always worth checking a player's contract details before launching a bid, particularly when scouting Spain (where such clauses are mandatory), and there are dozens of great players whose release clauses don't match their skills.
Taking advantage of these clauses is a staple tactic for any cost conscious FM player, and this year's game is full of great release clause pick-ups. From bargain basement wonderkids whose best years are ahead of them to all-conquering megastars who'd be a credit to any side, here are 15 release clause bargains you need to exploit.
15. Borja San Emeterio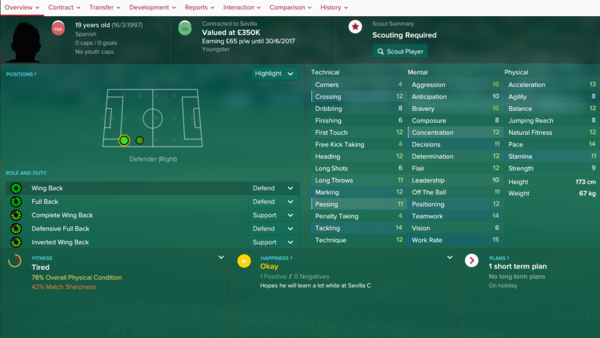 Release Clause: £975k
Spain's mandatory minimum fee release clauses have made La Liga a happy hunting ground for Football Manager players for years. While some are ludicrously high (Gareth Bale & Cristiano Ronaldo's clauses both sit at a cool £861m), the league is usually crammed with high calibre players whose true value has been greatly underestimated in their contracts, and FM 2017 is no different.
Sevilla's Borja San Emeterio is one of this year's best bargain buys. His stats aren't staggering to start with, but he's already good enough to be a solid squad player, and he quietly develops into a tremendously effective RB. By the end of his development, Borja will be more than capable of starting for even Europe's biggest teams, making his £975k release fee an absolute steal.