Football Manager 2017: 20 Wonderkids You Need To Sign
You'll win everything with kids.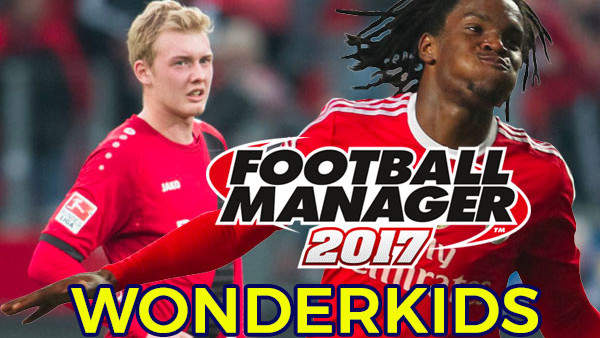 Football Manager might be about winning, creating dynasties and leading minnows to long-term Champions League success, but there's nothing quite like the immediate joy of discovering and blooding a wonderkid. You're immediately turned into a proud parent, watching your lad blossom and take on the world after you found him and showed faith in him early.
Obviously, all football clubs are now on the same journey, so a lot of the best wonderkids are already snapped up, but you can still find some who are affordable. And even the ones that will cost £40m plus can be more than worth it considering their long-term value to the club. So don't discount them.
There are some wonderkids from years past you'd expect to see here - the likes of Anderlecht's Youri Tielemans, and Alen Halilovic for instance, but they don't always turn out excellent, even if they're very close to being amongst the game's best. And then there's the likes of Delle Ali, who will be solid (and almost always between 7.2 and 7.6 every season over his career), but he's English and he costs an absolutely bloody fortune. So he's out.
What's left though is a list of incredible talents who will score you a lot of goals or become imperious foundations in your defence. They are the proven best wonderkids you can consider this year - and while there will be more, if you can build a squad with a few of them, you're on the way to winning a lot.
Here are the Wonderkids you can guarantee will deliver on Football Manager 2017...
NB: All screenshots were taken from the Beta build (and thus not the final version) of FM 17.
20. Andrija Zivkovic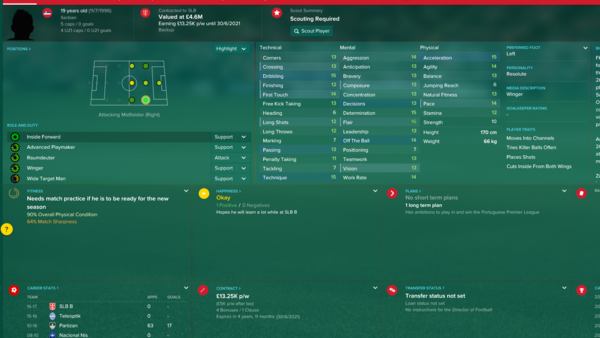 Club: SLB Position: MR/AMRL
Valuation: £4.6m
Likely Fee: £35-40m
10 Year Average Rating: 7.58
SLB aren't happy negotiators when it comes to Zivkovic, but that's mostly because he's their best prospect and will chip in from out wide with 10 plus average goals and around 7 assists. That's why you should perservere and offer what they want. He's worth it.
2021 Profile