Football Manager 2018: 20 Transfer Bargains You Should Snap Up
A winning XI on the cheap.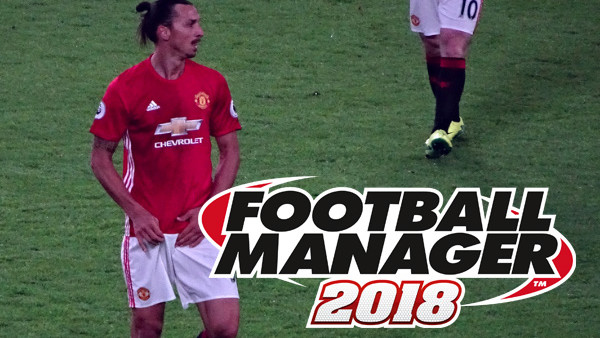 A new Football Manager season is upon us, which means budding coaches everywhere are in the process of building and perfecting their squads from their bedroom dugouts in search of silverware and FM bragging rights.
Once you've assessed your team and identified positions to strengthen, summer spending is high on the list of priorities, but given that many of the world's top clubs bought big during the transfer window, uncapped warchests are in short supply.
That isn't the end of the world, since it's possible to assemble a winning XI on a shoestring budget, if you know where to shop. Top talent is available at all ends of the budgetary spectrum, but your scouting network will only unearth the best gems once you've invested time and money into it.
Fortunately, there are ways around this, because once these transfer bargains are on your radar, you can head straight to the source to thrash out a deal and bring in players that will plug that gaping hole in your defence, steady the ship in midfielder or add bite to your attack.
From old dogs with bite left in them, to youngsters a season or two from their full potential, here are the top-drawer squad additions who won't cost the earth.
20. Micah Richards (Aston Villa)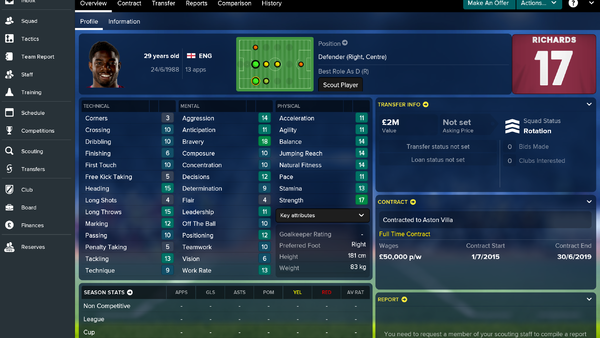 Age: 29
Position: D (RC)
Fee: £1-2m
Micah Richards's story is one of squandered potential. Once tipped as one of England's top prospects at centre-back, the defensive powerhouse is now surplus to requirements at Championship outfit Aston Villa.
The good news is that, at 29 years of age, there's still some of that potential left, waiting for the right coach to unlock it. For around £44 million less than what Gylfi Sigurdsson cost, that manager could be you, and the asking price is a snip considering it will add structure and stacks of experience to your backline.