Football Manager 2019: 10 New Features To Be Excited About
An even more beautiful game.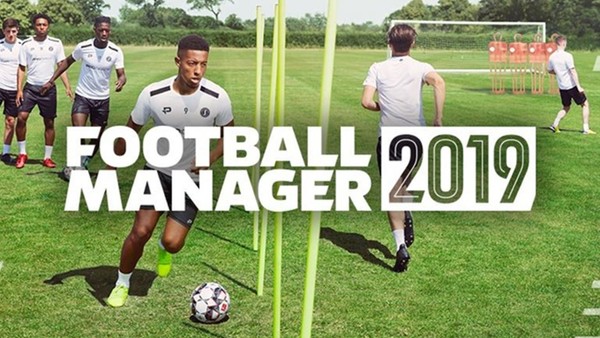 A new Premier League season kicked off in August, bringing with it a familiar sense of excitement, promise and, if you happen to be a Huddersfield fan, early trepidation.
The action is well underway, but for Football Manager's army of dedicated fans, it will begin all over again in November when the 2019 instalments arrive on PC and portable devices. Bedrooms will become makeshift dugouts, play session will go on into the night, and the series diehards will hold funerals for their copies of FM18.
Developer Sports Interactive has never been one to commit the red-card offence of rehashing the previous game with the latest stats and incremental new features. Football Manager's annual upgrades are usually substantial and meaningful enough to help the franchise further blur the line between video games and the beautiful game.
This year is no exception as FM19 is packed to the rafters with new content, from major licensing deals to overhauled tactical and training options. SI has gone to great lengths to ensure this season's edition feels as fresh and new as your team's summer signings, and here are the headline features you need to know about.
10. The Biggest Training Overhaul In FM History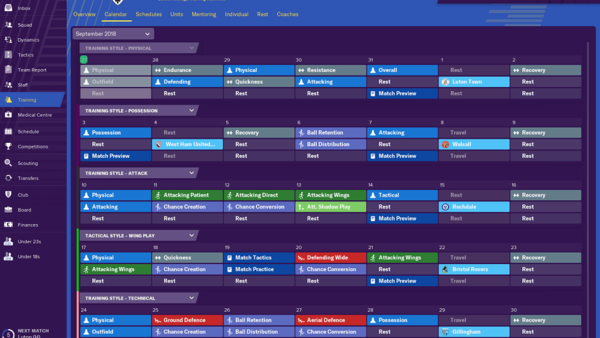 Football Manager's dev team tweaks the game's training system every year, but this time, they've really gone above and beyond. FM19 is said to include the biggest training overhaul in the franchise's history, and that's the result of Sports Interactive gaining extensive access to training sessions at real-life football clubs.
Training is now divided into three sessions per day and there are 10 different areas you can ask your players to work on during them. They aren't limited in the way they were before, with new options including team bonding and community outreach programmes designed to give you more control over squad harmony and cohesion.
Managers can also instruct squad members to work on more specific aspects of their game. For example, if your defenders are due to face Peter Crouch at the weekend, it may be more productive to focus on Aerial Defence to prepare them for those long balls, whereas before, you would have been limited to vanilla defensive training.
You can determine exactly when your team works on certain aspects and when they rest via a series of presets and scheduling options, which will prove particularly useful when fixtures pile up and during pre-season, when you'll have more time to allocate.
Moreover, one of the most exciting additions to FM19's training system is the way players can be grouped together to train as units, and this has a far-reaching impact on mentoring. By pairing a veteran player with two youngsters who play in the same position, you can rest assured that they're developing in the right ways.