Football Manager 2020: 10 Signings You Must Make Every Time
Check out the most important purchases you'll make on this year's game...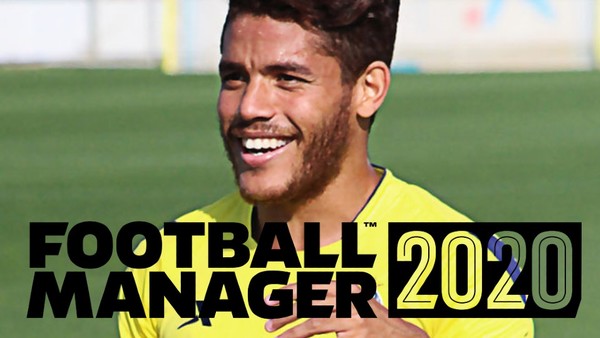 If you've been playing Football Manager for a long time, you'll know that there are certain players who're must-buys every single time you start a new game. It's really fun to explore the world and find the hidden gems that no-one else knows about, but sometimes you need the sure-fire guarantees who you know are going to succeed in the game.
We scouted some of the game's best players and did a little experimenting with them. Not only did we watch how they progressed with their current teams, we also took them around the world to see how they handled other leagues. After all, it's important to know if the player can always put in a performance, whether it's in the El Classico or a cold, rainy night in Stoke.
Regardless of the team, the country or the league, these are the players that made a difference to a team wherever they went. These players are rare, usually quite expensive, but worth every penny you put into them. If ultimate glory is what you're in search of, then these are the ten purchases you need to make on Football Manager 2020. Let's begin...
10. Erling Haaland - Red Bull Salzburg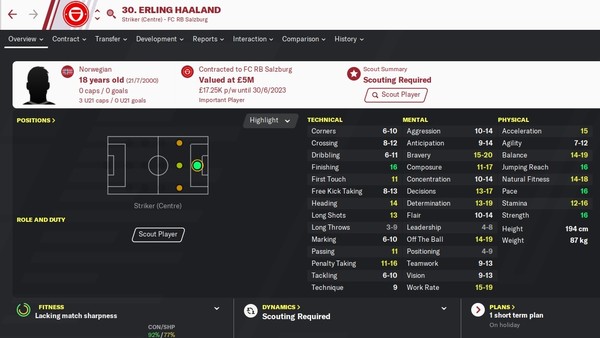 Following his exploits in the Austrian Bundesliga and Champions League, Erling Haaland has quickly become hot property for many of Europe's top clubs. So when this year's Football Manager came out, players were extremely interested in how the decision makers at Sports Interactive rated him. As expected, it looks like they believe Haaland has the potential to be an absolute goal-scoring phenom.
The 19-year old Norwegian has incredible stats for a striker of his age, making him an essential purchase for anyone who is trying to ensure that the future of their attack is as strong as possible. His attributes for off the ball (18), pace (16) and finishing (16) make him a terrifying threat and he's only going to get better.
It's unlikely that he'll be available at the very beginning of the game, but he's the perfect player to have on your shortlist for the future. After all, it could be a painful encounter if he's playing against you rather than playing for you.