Football Manager 2020: 15 CHEAP Wonderkids You Must Sign!
We've got the lowdown on the talented wonderkids who won't break your bank.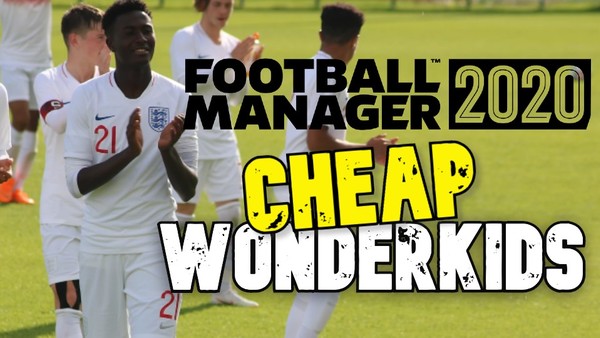 Any long time Football Manager players will know that investing in youth is the best way to go. Not only is there something amazing about watching a young squad dominate their league over a number of seasons, you can also make some serious money back on them if you choose to sell later on.
However, not everyone can afford to sign the likes of Florentino Luis or Gianluigi Donnarumma to their team. Sometimes you'll need to go for the cheaper, non-marquee signings to keep the books balanced. Cheaper doesn't mean that they're worse than the players who cost tens of millions though.
In fact, we've found some very cheap youth players who could improve your squad's chances of silverware in the present and future. All you need to do is give them a little attention and playing time and you'll have some undroppable players in your squad.
So if you're struggling to find the wonderkids you need because your budget doesn't allow it, then this list will help you build a squad of bargain buys who turn out to be beasts in a few years.
15. Luca Connell - Celtic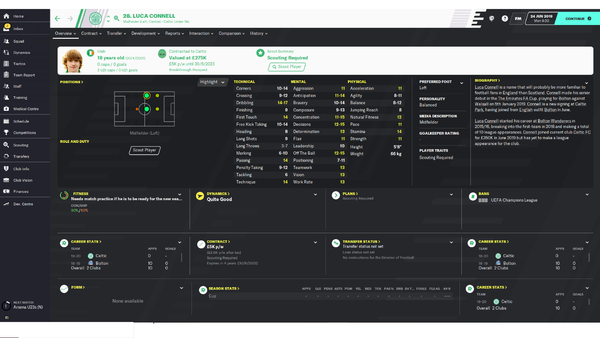 Need a bit of flair in your team, but don't have the funds to purchase one of the top players available? Don't worry, because you can snap up a youngster with plenty of creativity in Celtic's Luca Connell for dirt cheap.
Connell is perfect for a mid to lower tier teams who need a bit of inventiveness in their team. He's got solid stats in the attacking areas, specifically his passing (14), dribbling (14) and first touch (14). Whether you play him as a stereotypical number ten or as a wide men, Connell will provide your team with plenty of chances.
While watching his progress on the game, you could see that his potential rises depending on what club he goes too. If he's snapped up by a lower-tier team for his £275,000 asking price, he'll improve a little, but not substantially. However, if a better club with great coaches and solid training facilities take a punt on him, he could be considered a very cheap coup.