Football Manager 2020: 15 Incredible Wonderkids That You Need To Buy
Want a young starlet to build your team around? We've got the youth players who can do just that...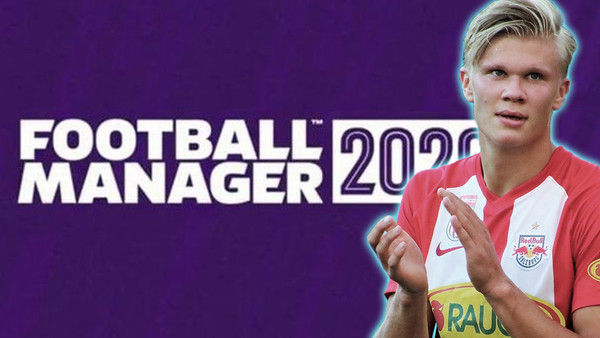 It's that time of year when all football gaming fans begin the countdown for the latest instalment of Football Manager. That's right fellow armchair coaches: the 15th iteration of the famous sports management simulation is right around the corner. Although there are plenty of new game-changing features that fans can't wait to dive into, the one thing that excites every player is the prospect of snapping up a wonderkid.
Every Football Manager fan knows the sheer joy of spotting the talent of a youth player from early on, spending very little to get them and then slowly, but surely, moulding them into the star player of their team and a legend at the club.
Along with the newly added development centre - which will be key to honing the skills of your young stars - it looks like there's going to be a strong emphasis on bringing your kids up through the ranks. However, finding those young ballers is the big problem that many players face.
Don't worry though, because we've got you covered when it comes to securing the world's best footballing teenage talent. We've put together the ultimate list of this year's wonderkids who will lead your team to ultimate glory. From skilful wingers who leave opponents in their dust to dominant midfield generals, we show you the kids who are going to become the top players in this year's edition. Get your cheque book ready!
15. Jude Bellingham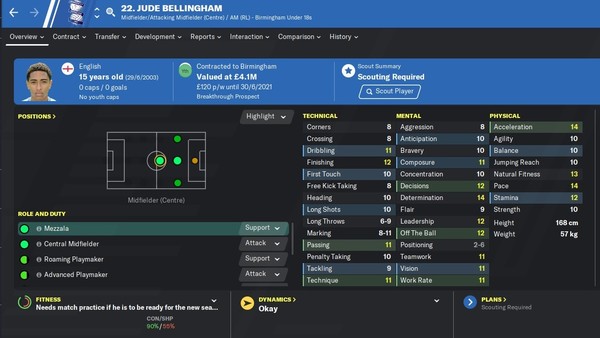 Club: Birmingham
Preferred Position: Central Midfielder
Price: £4.1 million
You can't always rely on your strikers and wingers to provide the goals for you on Football Manager. Any seasoned player knows that it takes goals from all over the park to make sure a team is successful, so buying a goal-hungry central midfielder like Jude Bellingham could be an extremely smart move in the long run.
At 15-years old, Bellingham is practically a baby when the game starts. However, he already has some interesting stats that show that - if provided with the right treatment - he could become a key player for any squad interested in him.
Birmingham already know his worth and talent, so don't think you're going to snatch him up on the cheap instantly. However, if you can afford him and he's willing to leave - which is something we noticed he might not do at the beginning of the game - then he could be the type of player you build your squad around for the next two decades.
Most Important Attributes
Acceleration - 14
Determination - 14
Finishing - 12