Football Manager 2020 Tactics: Defending In A José Mourinho Mid-Block
A hard to beat approach that has all the ingredients to make you the Special One.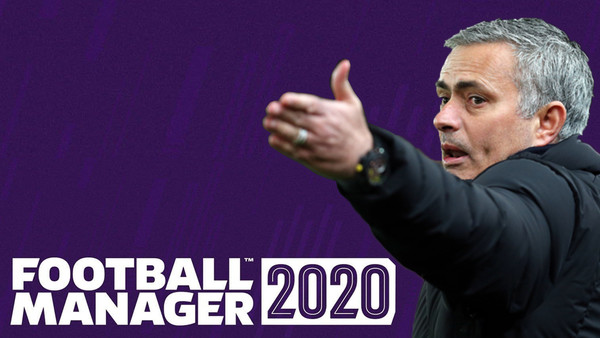 Johan Cruyff and his Total Football approach has influenced the sport arguably more than any player, manager or tactic in history. At Ajax and Barcelona he the preached the gospel of possession heavy, high pressing football, a way of playing still used by both clubs. Cruyff has many disciples but none more loyal or more successful than Pep Guardiola.
Guardiola went from star pupil to master, evolving and updating the style for the 21st century. While Guardiola embraced Cruyff's ideology, another who started his footballing journey at Barcelona flat out rejected them. That man was José Mourinho.
Referred to as the 'Fallen Angel of Post-Cruyffian Barcelona' by Jonathan Wilson, Mourinho grew to loathe the Catalan club, eventually becoming its biggest enemy as he led arch rivals Real Madrid into numerous battles against Guardiola's Barca. During those contests, Mourinho would employ a functional win-at-all-costs style of football. Even during his time at Chelsea, Mourinho became synonymous with a particular defensive structure: the mid-block. His detractors called it pragmatic while he insisted it was reactive, an approach that gave his side the best chance of winning.
Over the years the mid-block has become accepted, adopted and adjusted by many including the coaching staff at England's St. Georges Park. In Football Manager 2020, we too can utilise the mid-block while racking up a CV worthy of the Special One.
8. Formation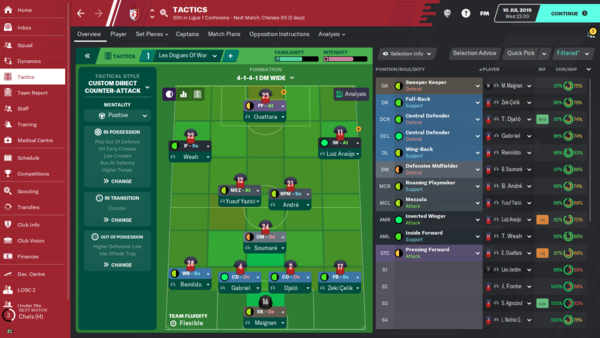 Before picking a formation, it's important to understand what the aim is with this approach. We are defending the middle of the pitch, trying to prevent the opponent playing through you. Your middle needs to be the strongest part of the team and ideally outnumber the opposition in that area.
A 4–1–2–3/4–5–1 or a 4–2–3–1 are good starting points. They are middle heavy formations that most top flight teams are a capable of using in FM 20. When using a 4–1–2–3 you have a single pivot and two central midfielders which gives you a variety of options in terms of roles. You could line up with two functional central midfielders and a deep playmaker behind. Maybe you want your deepest man to be the destroyer, reminiscent of Claude Makélélé under Mourinho at Chelsea? You could even choose three playmakers if you have the talent in your squad.
Choose a combination that suits your style and your players but always remember this area is where your best players should be. They need to make good decisions defensively and offensively, be able to win the ball and launch attacks either on the counter or through build up play.