Former WWE Wrestler Calls Video Game Royalties "A Waste Of Time"
Appearances in WWE games didn't do much for this ex-wrestler's bank balance.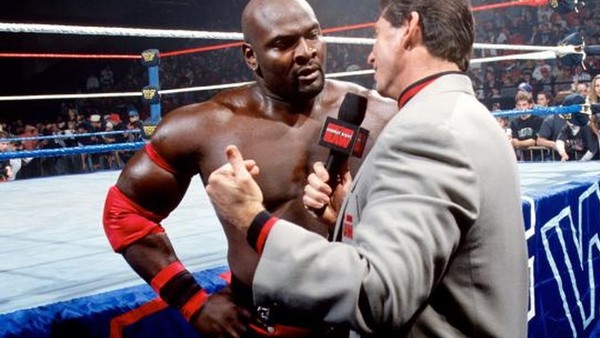 Former WWE wrestler Ahmed Johnson didn't think much of his royalty payments for classic video games like In Your House and War Zone.
Johnson told the 'Iron-On Wrestling Podcast' that the company's royalty payment structure was very different back in the mid-to-late-1990s. In fact, Ahmed and every other wrestler involved in both 1996's IYH and 1998's War Zone only received a "two-point something" percentage for appearing as playable characters.
That's way lower than workers would eventually get for projects headed by THQ and 2K Games.
Ahmed called the whole thing "a waste of time" financially. He did enjoy the process of motion-capturing some of his movements for War Zone, and liked seeing himself in digital form once the final product launched, but he was bitterly disappointed by the monetary rewards on offer.
War Zone would be Johnson's final appearance in a WWF/WWE video game. He left the promotion in '98, then popped back up in WCW as part of a revamped Harlem Heat 2000 tag-team alongside Stevie Ray in early-2000.
That run didn't earn him a spot on the Backstage Assault roster. Ahmed might not be too gutted about that one!
Create Content and Get Paid
---