GTA V: New Screenshots Plus Special & Collector's Edition Details Revealed
Rockstar Games have this afternoon revealed three new screenshots along with new information pertaining to the Special and Collector's Edition of Grand Theft Auto V. The two editions of the upcoming crime title include a host of enhancements for players to enjoy as they navigate the "streets, skies and showrooms" of Los Santos and Blaine County this September. Those of you who purchase the Special or Collector's Edition will receive additional weapons, which come with the own unique customization options including skins and attachments, while players will have access to the hammer, a deadly melee weapon found in past iterations of the long-running series. Other perks include bonus outfits and tattoos, while the game's three protagonists - Michael, Franklin and Trevor - will receive a 20% discount on clothes along with access to special items in their wardrobes or from each store. Each character will receive one outfit each, plus a special haircut, facial hair and tattoo. The Collector's Edition comes with it's own unique bonus that allows gamers to create custom characters for GTA Online, which allows you to select your character€™s appearance by choosing your "parent€™s heritage", before using the gene dominance meter to dial-in which parent your appearance favors more. As part of the Collector€™s Edition package, you'll get Niko Bellic, along with both Claude and Misty from
Grand Theft Auto III
to use as parent options within the character creation system.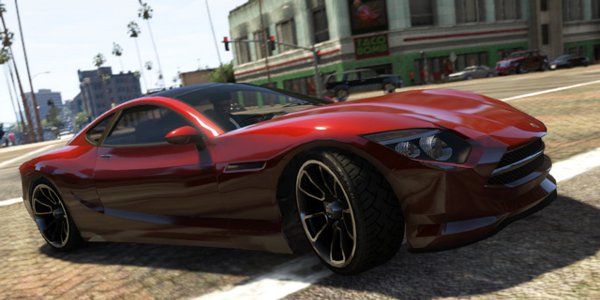 Another perk that is only available in the Collector's Edition of GTA V is the presence of an exclusive garage in which players can store custom vehicles. The garage will come stocked with the
CarbonRS sports bike
and the
Hotknife
- an open-frame 1930's style hotrod. Finally, both the Special and Collector's Edition of the game come with stunt plane trials, which allows players to zip above the mountains, deserts, oceans, and cities of Los Santos as they navigate through a series of checkpoints, the completion of which improves the character's "piloting skill-set" as in
GTA: San Andreas.
GTA V is set for release on September 17. The Special and Collector's Editions of the game can be pre-ordered now, while stocks last.
We need more writers about Rockstar North and Grand Theft Auto V! Get started below...
Create Content and Get Paid
---
Joseph Dempsey
Joseph is an accredited football journalist and has interviewed nearly all of the current 20 Barclay's Premier League managers. He is also a correspondent for Bleacher Report and has written for Caught Offside and Give Me Football.
See more from Joseph