Injustice 2 Coming To The Nintendo Switch?
Portable Batman V Superman? Done.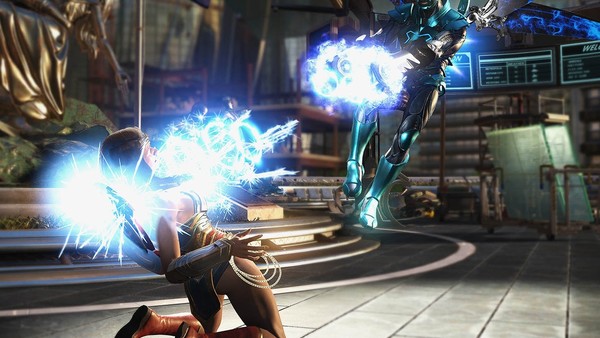 Ed Boon, creative director of Injustice 2, recently spoke about the possibility of porting the game over to the Nintendo Switch.
In an interview with Gamespot, he discussed how the game could potentially run on any platform, if only with a few technical differences.
"Yeah, I think at the end of the day you can make almost any game... there are inevitable compromises, but you know, you can make some version of Injustice on the Atari 2600. ... It's not going to be great, but I bet you can make something."
However, due to some obvious costs in production and development, the port may have to be handled externally by another team, in order to make an enjoyable and polished experience for all players.
"It is a pretty different hardware architecture; it's not like you can go from a PlayStation 4 to a Switch really easily. ... So I think we would need to set up something in terms of an external team. I know on the art team, we have enough people to do three console SKUs, and that would be something we'd need to work out."
However, as the recent popularity of Nintendo's latest console proves, gamers enjoy the idea of portable gaming, and with triple-A gaming geared towards intense storylines and refined multiplayer, the Switch seems like the perfect fit for Netherrealm's latest game.