Injustice 3: Mortal Kombat's Ed Boon Provides Update On What's Next After MK1 [EXCLUSIVE]
Will Injustice 3 come after MK1?? Ed Boon reveals when work might start on NetherRealm's next game.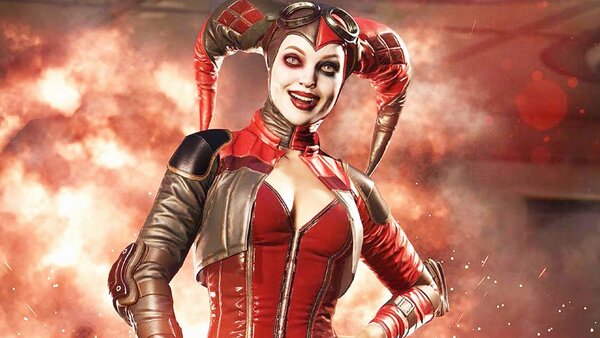 While Mortal Kombat players are currently sat enjoying a brand-spanking-new entry with Mortal Kombat 1, fans of NetherRealm's other fighting game series, Injustice, are still waiting for news regarding Injustice 3. The DC Comics-focused fighting franchise has been on hiatus since the last bit of DLC dropped for Injustice 2 in 2018, with the general assumption being that NetherRealm would start on Injustice 3 at some point after a new instalment of Mortal Kombat.
Despite the occasional rumour and potential leak having emerged in the last few years, there's still no official confirmation that a new Injustice game is definitely on the way - although NetherRealm Studios head Ed Boon has previously indicated that Injustice 3 is still on the cards, most recently stating to IGN back in June that the studio would "hopefully" return to the series after Mortal Kombat 1.
This was still short of a definitive confirmation that a new Injustice game was on the cards, so with WhatCulture Gaming recently getting the chance to speak to Boon to mark the release of Mortal Kombat 1, we asked him if Injustice 3 really is next in store for the studio. Boon didn't comment specifically on a new Injustice game, but did say that NetherRealm will "probably start at least discussing" their next title while focus continues on post-release content for MK1.
Ed Boon: "Well, I'm probably not allowed to talk about what we're going to do next next. But one thing we are going to be doing [...] is we will be releasing more content for Mortal Kombat 1. If you remember in Mortal Kombat 11 we released more story content and more and more characters and, you know, we really would like to follow suite as far as just releasing... and supporting the game for, you know, as long of a period of time as possible. We will probably start at least discussing our next game, but our main focus right now is supporting Mortal Kombat 1."
So, no confirmation of Injustice 3 yet, DC fans. The good news is that plenty of content is on the way for Mortal Kombat 1, which should give players plenty to chew on in the meantime. Mortal Kombat 11 received several DLC packs in the wake of its release in 2019, with the last pack dropping at the end of 2020. Boon's comments would imply a similar timeline of support for MK1, after which we may start to hear more of what's in store from NetherRealm and their next game. Whether said game turns out to be Injustice 3, though, remains to be seen.
Full interview: