Is Google Stadia The Future Of Gaming?
Can cloud gaming services change the world?
We are just a few short days away from the highly anticipated launch of Google's new game streaming service, due to launch on November 19th for gamers who pre ordered the founders edition. The question on everybody lips is, will this be the future of gaming or will it suffer the same fate as previous attempts at cloud gaming?
When Google first announced they would be entering the gaming market, they were met with a rather interesting mix of both optimism and scepticism across the gaming world. On the one hand you had people who were extremely excited about the prospect of high quality gaming with a low cost of entry however you also had a large proportion of gamers who had little faith in both Google themselves and the whole idea of game streaming in general. Combine that with the huge amounts of confusion and frankly incorrect information being reported about what Google Stadia actually is, Google got off to a rough start. Let's try and clear up some of that confusion below!
What is Google Stadia?
Google Stadia is a cloud based game streaming service which will allow users to stream games at up to 4k 60fps without having to go out and purchase any additional hardware to get started.
Initially the only way to be part of Google Stadia is to order the founders edition (now sold out) or the premiere edition which comes in at £119/$129 which includes the following:
• Chromecast Ultra
• Google Stadia controller (limited edition midnight blue for founders, white for the premiere edition
• 3 months subscription to Stadia Pro
• 3 months buddy pass
• Ability to choose your Stadia ID first
Google will then offer a 'base' service which will begin early 2020 which offers the following:
• Upto 1080p 60fps Streaming
• 2.1 stereo sound
• No subscription cost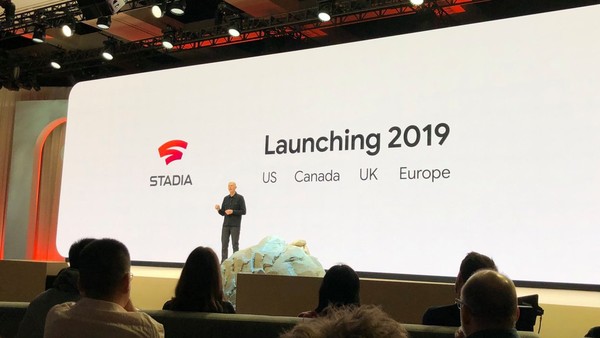 Having this two tiered service allows Google to deliver on their initial promise, gamers to be able to access their games on their existing devices with no initial cost. This in itself is a remarkable offering, especially given the current economic climate which may prevent gamers splashing out £500/$600 on a new games console or a significantly higher outlay on a top spec gaming rig. It also allows Google to offer a superior service for those who can afford it, which will allow them to, in theory, achieve 4k 60fps visuals for a small monthly fee.
Clearing up the confusion..
Unfortunately for Google there has been a lot of confusion since the announcement of Stadia, in part due to people not really taking the time to actually understand what Google Stadia is however Google themselves aren't without blame. There have often been a lot of unanswered questions when releasing new information such as the release date for founders, game pricing and what games will actually be available for launch.
Some of the more common misconceptions and indeed complaints are:
• You have to buy a founders edition to play therefore it's not 'free'
• You need to have the Stadia controller to play
• There aren't enough games
• Nobody has internet fast enough for game streaming
• You never own your games
• Google promised 'Netflix for games'
Unfortunately the majority of the information above is just factually incorrect and has lead to a lot of gamers being extremely confused and ultimately put off the idea of Stadia.
One of the main criticisms of Stadia is the fact that you do not actually own your games, however this argument can be rebuffed by the fact that in 2018, a record 83% of games were purchased digitally so it's clear the majority of consumers actually prefer to buy games digitally and not physically owning them isn't a huge issue for a large percentage or gamers. Everything else on the list is just false.
Google never promised 'Netflix for games', in fact it was gamers and the media themselves who assumed this is what stadia would offer without any facts to support their theory. Google have also never claimed that a founders edition, premier edition or the Stadia controller is required to use stadia, in fact they have stated quite the opposite regularly pointing out that multiple controllers will be supported to allow as many people to be a part of stadia as possible with as little barriers of entry as they can. This is also supported by offering the base version highlighted earlier.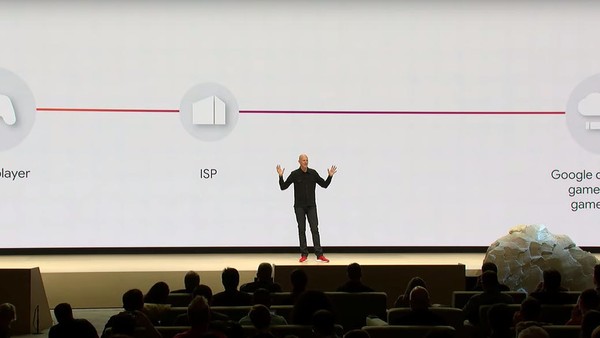 Another major criticism of stadia is that not everyone has the internet speeds and indeed the data allowance to be able to use such a service. Whilst this is a valid point, it's also very specific to the individual making it. For example where I live there are very few houses that don't have access to unlimited fibre broadband which provides more than enough speed for Stadia.
I'm sure there will be areas which don't have this luxury however the numbers are increasing on a daily basis and Google have never promised that absolutely everyone will be able to use the service from day one. As time goes on more and more people will have the ability to use the service at which point Google will likely have a much better understanding of cloud gaming.
Finally, the games argument. Ahhh the games argument. There are many people who are utterly outraged by the fact that Google is only launching with 12 games (as of 16/11/2019) however let's take a deeper look at this.
The PS3 launched with 21 titles, 6 of which were sports titles. The Xbox 360 launched with 18 titles, 5 of which were sports titles. The PS4 launched with 24 titles, 3 of which were sports titles and there were also a number of smaller indie titles. Finally the Xbox One launched with 23 titles, 4 of which were sports titles. I haven't included Nintendo as a reference as I've always been of the opinion that Nintendo's market is in the exclusives, something which isn't the case for the others and indeed Stadia itself.
So what does this mean for Stadia? Well firstly let's address that number of 12 launch titles. Google have confirmed multiple times, most recently in an interview with Bill from Stadiacast, John Justice (Google Stadia VP and Head of Product) confirmed that the 12 guaranteed for launch day are simply that.
They have got 12 games that are already sat on the store ready to go however there are a number of games being added almost daily which means that whilst there may only be 12 on launch day, there could very well be 20 by the following week, and 30 by the end of the year. When you look at them numbers, suddenly it starts to fall inline with other console releases. This highlights one of the long term misconceptions of Google Stadia, its is and brand new platform and it will take time to grow, it is not 'Netflix for games'.
What about the competition?
One of the most recent issues Google have had with the launch of Stadia is the imminent arrival of similar services such as Microsoft's Xcloud. Recently this was highlighted again when Microsoft announced at XO19 that Xcloud would see an increase in titles to 50 games which is impressive. But the issue here is, despite both being cloud gaming solutions, they are actually very different.
Microsoft Xcloud is currently in Beta and from all of the information provided by Microsoft this will likely be the case for the foreseeable future. Microsoft have also been keen to stress that their aim is to allow Xbox gamers to take their games with them on the go using mobile devices.
Microsoft currently have no way of using their service on a larger screen albeit PC support is scheduled for 2020, they are also using Xbox One S hardware to power the service. All of this adds up to a service that it more focused on mobile gaming, on hardware that can't offer visuals anywhere near what Google Stadia is offering. Whilst it is great to have 50 games to play, and as an Xbox One X owner I will likely try the service out, I am much more excited about what Google Stadia is offering.
In summary there are alternatives to Google Stadia however there is currently nothing available that offers the same technology, infrastructure and indeed visual capacity that Stadia offers.
Is Google Stadia the future of gaming?
Now this is where it gets interesting as like most things in life it's a simple matter of opinion, and that fine. I am a firm believer in what Google are trying to do here, I believe out of all of the major companies who could make this work, Google are out in front by a large margin.
I believe that Google have the better hardware, the better infrastructure and the better engineers to make cloud gaming successful. I am truly amazed that we could soon be in a position to simply press a button and have our games launch instantly, no patches, no long downloads, no hacking!
I am overwhelmed by the possibilities of state sharing, joining in with Youtubers games and an all round easier way to share content. Do I believe there wont be any problems, absolutely not! I am expecting multiple issues at launch, teething problems over the initial 3 months and frustration from gamers however I do believe that cloud gaming is the future and Google will make it happen!
We need more writers about Google Stadia ! Get started below...
Create Content and Get Paid
---