Is Xbox Live On Its Way Out?
R.I.P Xbox Live: 2002 - 202?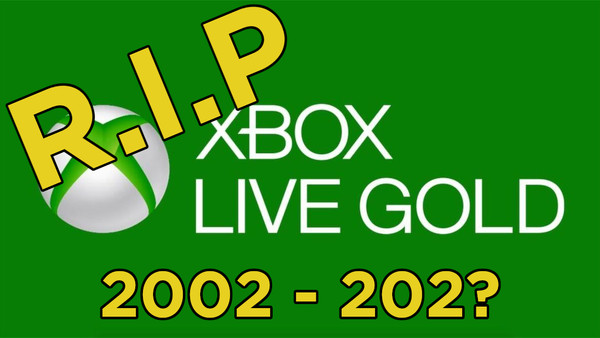 Things look to be really shaking up at Xbox headquarters, as the company gear up for the next generation of consoles. Not only have they just announced they will be discontinuing multiple iterations of the Xbox One, but the company are hinting that another big move is close.
Rumours have circulated as to the future of Xbox Live Gold, which has long been the only way to play online with your buddies on Xbox, but it seems as if the end is near.
With Gamepass becoming Xbox's shining star, fewer and fewer players are choosing to buy Xbox Live Gold on its own. It's understandable, given the value Xbox Gamepass Ultimate offers, combining both subscriptions into one.
The fall in subscribers has caused speculation that Xbox Live may become a thing of the past, either making online play a benefit of Gamepass, or even making online multiplayer a free feature, as is the case with PC gaming.
Over the last couple of days, Microsoft added fuel to the fire by quietly removing the 12 month subscription bundle from stores across the world. To clear up any speculation, a spokesperson for the company gave a statement:
"At this time, Xbox has decided to remove the 12 months Xbox Live Gold SKU from the Microsoft online Store. Customers can still sign up for a one month or three month Xbox Live Gold subscription online through the Microsoft Store."
At time of writing, Microsoft have yet to clarify the reasonings behind this new move. However, it seems that a complete reworking of their current subscription models is on the way, in time for the Series X release later this year.
The Hardest Xbox Quiz Ever
1. 1. The Original Xbox Logo Was Green, But According To The Designer Horace Luke, Why Was This?