Juventus Will NOT Feature In FIFA 20 After PES 2020 Wins Exclusive Rights
Get ready to play as Piemonte Calcio as PES snaps up Italy's famed Old Lady.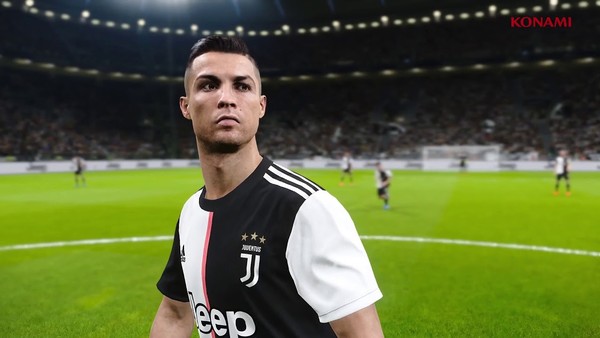 They might have some of the most talented players in the world, but Juventus will not be a part of FIFA 20.
This shocking news comes after the Turin giants were announced as signing an exclusive deal with Konami. But what does Konami have to do with FIFA, you may mumble? Well, Konami just so happen to be the video game company responsible for making FIFA's long-standing rival, Pro Evolution Soccer.
"Delighted," hey? We're not so sure if Cristiano Ronaldo looks all that elated on that announcement image.
For those FIFA addicts pondering how they can possibly play as CR7 in FIFA 20, we already have an answer for that. Now, while Juventus won't be on FIFA 20, the Italian giants will be replaced by a team called Piemonte Calcio. Much like PES has had to do over the years, you guessed it, Piemonte Calcio will be a knock-off version of Juve - complete with the very-real Juventus squad.
This replacement for the famed Old Lady will have it own badge and kit designed by EA Sports, although there's no details at this early juncture on just what said badge and kit will look like. Similarly, the above footage seems to indicate that PES will also get exclusive access to Juventus' Allianz Stadium.
In recent years, there have been very few instances where PES has got one over on FIFA – but getting exclusive access to Juventus is definitely a small win for the former International Superstar Soccer. And considering that the FIFA 19 cover art was Cristiano Ronaldo in full Juventus garb, we're sure EA Sports is just a little irked by the news that they will no longer be able to feature Italy's most successful club in its next FIFA offering.
This marks the first time in its history that FIFA will not be able to use Juventus. For once, the boot will be on the other foot when it comes to licensing. As alluded to, PES has often opted out of paying the licensing fees required to get access to real teams and real kits; Pro Evo instead giving gamers made-up teams with generic kits.
It's only a small one, but this mark this as a win for Pro Evolution Soccer.
PES 2020 will be released on September 10th, while FIFA 20 will be released on September 27th.