L.A. Noire: The True Story Behind The Black Dahlia
Myth and reality collide in Team Bondi's painstaking recreation of post-war Los Angeles.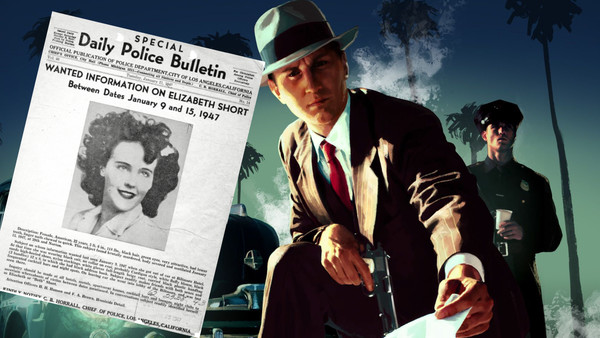 Team Bondi's L.A. Noire is one of the greatest games of the last console generation, combining detective gameplay with third-person shooter elements to embody the spirit of classic film noir as best it can. Of course, that spirit can be seen in more than just the title's gameplay.
The game's story, told through the use of then innovative motion scanning technology, combines all the classic tropes of film noir with a keen eye for historical detail, ensuring myth and reality collide to impart one of the most unique gaming experiences seen on the last generation of consoles.
Nowhere is this relationship better embodied than in the game's homicide desk, which sees lead protagonist Cole Phelps plunged into an LAPD wracked by corruption, and a grizzly murder with no leads or breakthroughs.
The year is 1947, and the Black Dahlia has made headlines across the globe. The LAPD investigation is going nowhere, and with more bodies turning up, it's down to Phelps and the cantankerous Rusty Galloway to crack the case. But what did the game get right, and where does its story diverge from reality?
MAJOR SPOILERS AHEAD!
[Article continues on next page...]