Mario & Sonic At The Olympic Games Tokyo 2020 Review
A gorgeous package with a surprising amount of depth.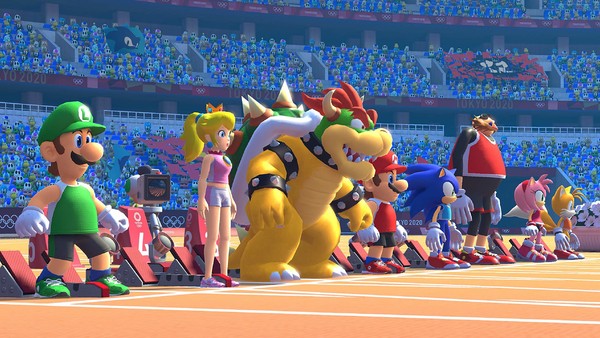 Rating: ★★★★½
In so many ways, I ADORE Mario & Sonic at the Olympics 2020. A major caveat up front is that I'd not played any of the previous iterations, and having gone back to see just how much has changed... it's clear this is a sequel of iteration.
Essentially, if you are a stalwart of the series and you've collected each one, there's not a MASSIVE amount that's new, aside from a Tokyo aesthetic and the game's new "story mode".
However, that trademark Nintendo charm is lathered over the production in abundance, and overall, Mario & Sonic in Toyko is a recommendable package with a staggering amount of content.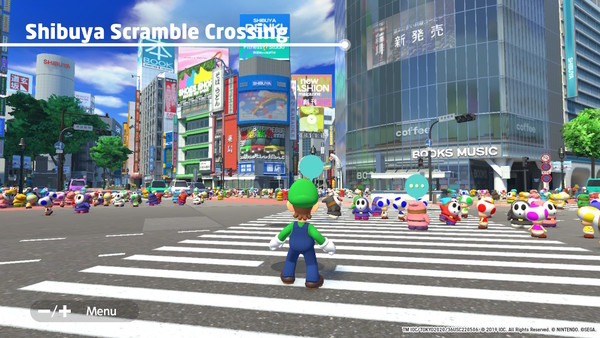 First up, the aforementioned story mode is very much comprised of the sports you'll be indulging in elsewhere, but spicing things up are awesome set-pieces like Sonic chasing the Bullet Train because Eggman is on board, or Tails scaling the Tokyo Tower. It does very little to differentiate from a minigame-fest, but that's almost the point.
As many will likely start with this "campaign", it serves to introduce you to each sport in tow, preparing you for the meat of the experience - multiplayer, online, or hand-picking your favourites.
It's also worth noting that across this single player are a ton of facts and tidbits about the history of the Olympics, Tokyo as a host and everything in between. A neat inclusion that sprinkles some education on the fun without getting in the way, and an idea I'm all for, to be honest.
All told, there are 24 HD sports games including boxing, javelin, 100 metres etc., plus 10 "Tokyo 1964" editions, where Sonic and Mario's respective 90s and 80s sprites are playable instead - authentic sound effects alongside.
It's here where Nintendo dish out some of their most expert, laser-guided fan service yet.
Seeing old school Bowser team up with original Eggman (then called Robotnik) is beyond-words heartwarming, and that's before you see Sonic doing synchronised dives or Knuckles doling out karate slams. Your teammates in this edition of volleyball are made up of Toads and Eggman machines too.
Just... fantastic, to be honest.
Mario & Sonic at the Olympics isn't worth the price for this throwback mode alone, but it's gorgeous, and a blast for any gamer who appreciates where these properties came from.
Speaking of the sports overall, most come with surprising amounts of depth.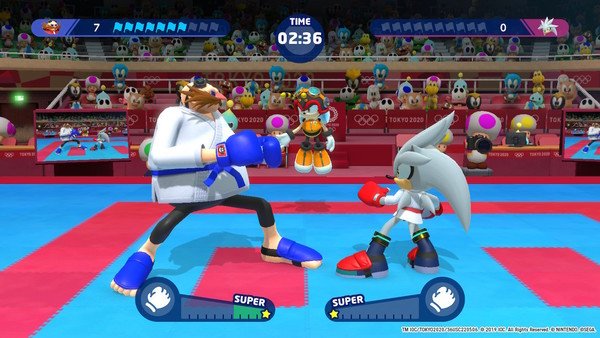 Yes, you can keep the difficulty on Easy and have a punchy, responsive time flinging discus or clearing hurdles, but crank that up to Hard and each one turns into a more fully fledged title.
Football is a robust back n' forth of tackles, counter-attacks and deciding when to deploy a special shot. Karate, Fencing and Boxing become all about placement and blocking. 100 meter sprints require Herculean feats of button mashing to take first place, and gymnastics turns into millisecond-precise asks of timing to secure gold.
Atop all of this are (mostly) stellar motion controls.
While I could've done with some on-screen diagrams really hammering home when to turn the joy-cons on their sides or holding them as normal (something that completely breaks tracking, depending on what you're playing), drawing back a bow and arrow or landing a knockout haymaker is as fun as it's always been on Nintendo hardware.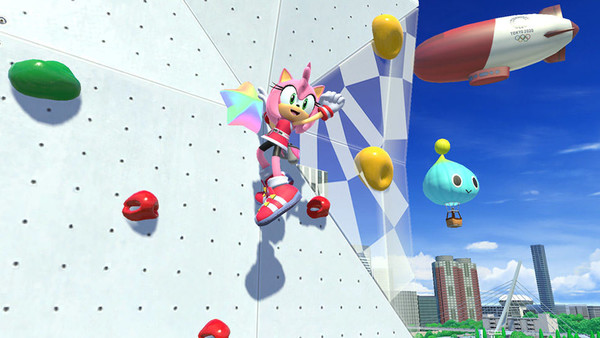 It might have shortcomings in terms of repeat content and a single player that barely owns its "story" label, but in the end, this is Sonic and Mario uniting once again, playing scores of minigames with Nintendo magic overtop.
Go play.
Rating: ★★★★½
Want to write about Mario & Sonic at the Olympic Games Tokyo 2020? Get started below...
Create Content and Get Paid
---
Scott Tailford
Gaming Editor at WhatCulture. Wields shovels, rests at bonfires, fights evil clones, brews decoctions. Will have your lunch on Rocket League.
See more from Scott