Mass Effect 4: Andromeda - 10 Lessons It Must Learn From The Witcher 3
What could a sci-fi space cadet learn from a sullen white-haired swordsman?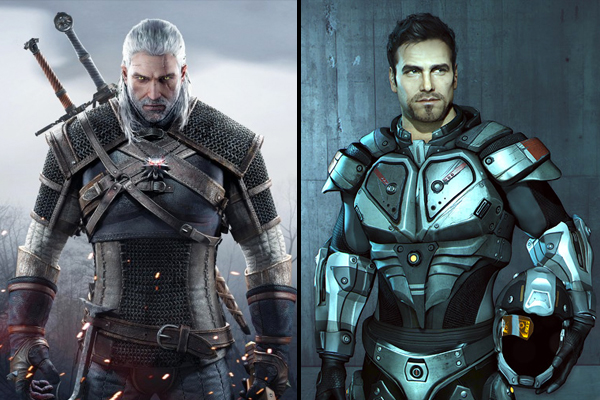 Spaceships and ghost ships, Centurion Assault Troopers and Nilfgaardian cavalry, assault rifles and swords. At first, it looks like these things have nothing in common, but look closer and you'll see that they all belong in two of the greatest RPG series of all time - Mass Effect and The Witcher. While on the face of things, Mass Effect and The Witcher couldn't be any more different (sci-fi vs. fantasy and all that), both games have very similar goals in the kind of experience they aim to deliver to the player. Both are dialogue-heavy games that expertly offer players a sense of freedom in their worlds. They let us explore planets, make meaningful choices with big consequences, and develop our characters' skills in ways that perfectly fit the image of the character we're trying to create. They both follow the classic western RPG formula, and have played significant roles in evolving the genre. Until now, The Witcher series has undoubtedly owed some of its qualities to the Mass Effect. But now it's time for it to return the favour, as the Wild Hunt has raised the watermark for RPG standards, and a highly-anticipated game like Mass Effect Andromeda will be expected to hit that watermark. With Mass Effect Andromeda set to come out next year, and with
The Witcher 3
having just revolutionised the genre in arguably the biggest way since the original Mass Effect, it's a fitting time to ask what the upcoming space-faring adventure can learn from the current king of the genre.