Microsoft Buys Bethesda: EVERY Studio Xbox Now Owns
It's time to welcome Fallout, Doom, Wolfenstein and The Elder Scrolls to the Xbox family.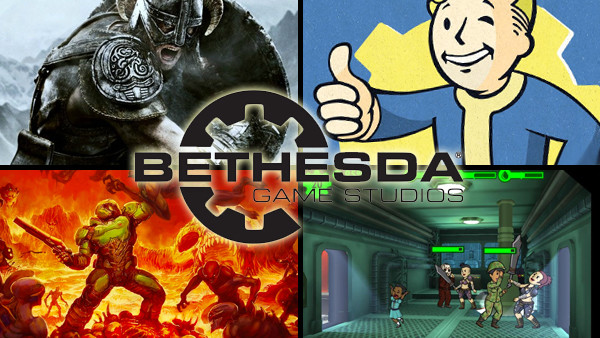 In a shocking announcement yesterday, Xbox's Phil Spencer officially announced that Microsoft will acquire ZeniMax Media for a cool $7.5 billion, in what is already turning out to be a seismic move for the industry.
Who are ZeniMax Media? They are a Maryland based holding company, and while the name might not jump out at you at first glance, at closer inspection, it calls for serious excitement (if you are an Xbox owner, that is).
ZeniMax are the parent company of Bethesda Softworks. Bethesda's name is easily recognized by players all over the world as the creators of the Elder Scroll franchise, and the makers of the modern Fallout games. Bethesda are also a major publisher for ZeniMax's family of studios which includes such heavy-hitters as id Software and Arkane Studios.
While Microsoft has been on a recent frenetic studio buying spree, they still have come under fire for lack of exclusive content for their upcoming console platforms. With Bethesda now in their hands though, that won't be a concern for much longer.
So let's have a quick review at all the studios (plus IPs) that belong to ZeniMax Media, and that will soon be part of the Xbox family...
8. Alpha Dog Games
Notable Games: Wraithborne, Monstrocity: Rampage
Bethesda has always kept a finger in the mobile gaming pie over the years, with ventures like Fallout Shelter and The Elder Scrolls: Blades getting a healthy push on the android and iOS scene.

So it comes as no surprise they wanted to snatch up a mobile-focused studio to tackle that specific subsection going forward.
Last year, they bought out Canadian-based devs Alpha Dog, who hold the colorful track record of tower-defense game Monstrocity: Rampage, and action RPG Wraithborne.
Both titles are ambitious and unique in the mobile space, so the studio could create interesting results when matched with iconic Bethesda IP.
How much of a priority will it be for Xbox gaming though is... less known?