Middle-Earth: Shadow Of Mordor - 10 Reasons It's Your First Essential Next-Gen Title
Proving that once again The Lord of the Rings mythos is unbeatable.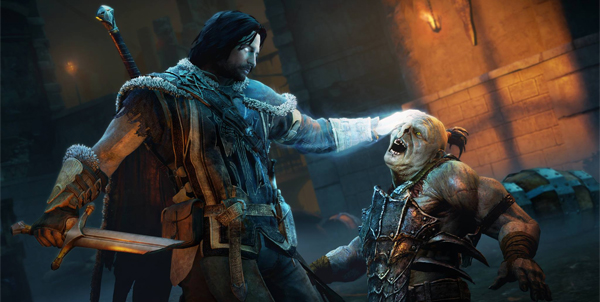 Sometimes the titles you least expect manage to fully deliver on their potential, popping up to blow away the competition when you least expect it. Let's face it, back when Middle-earth was first announced the initial gameplay demo looked exactly - and we do mean
exactly -
like Assassin's Creed; from mini-map to climbing-animations and even diving from above to take out your enemies. In the full game though although there are strong comparisons to the AC series when it comes to movement and traversal around the world, Middle-earth also pulls from such remarkable titles as the Batman: Arkham series, Far Cry 3 and especially Red Dead Redemption to create a completely original game mechanic that we're sure every future developer is going to be kicking themselves they didn't do first. Free from the pressures of having to deliver on multi-million dollar advertising campaigns or a string of previous titles meaning Twitter followings and forum posts were breathing down their necks, Monolith's take on the Lord of the Rings mythos is absolutely stunning one - and they've done it without even having Tolkien's name in the title. With the signature Nemesis System (much more on that later) not even in the last-gen versions of the game - that are also a month away from release - it's clear the focus is on the newer hardware, and it's so good to finally have a title that delivers on everything you want to show off about your new machine.