Mortal Kombat 11: Every Friendship Ranked From Worst To Best
Who's the best at spreading the power of friendship?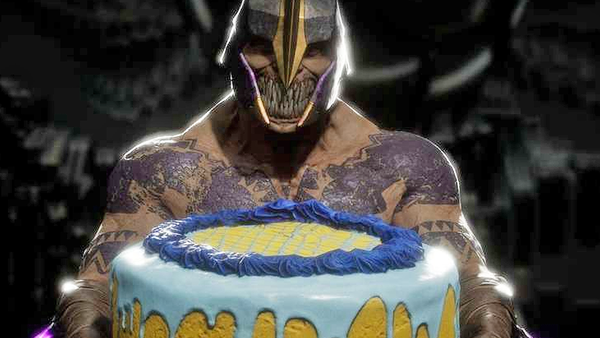 Mortal Kombat 11: Aftermath brought fans a massive expansion to the game with new characters, stages and ways to decimate your opponent's tender flesh.
However, the game also received a massive bonus for all owners of the initial release, as players were gifted new finishers in the form of 'Friendships'. These haven't been seen in the series since 1996's Mortal Kombat Trilogy, and are pretty much the total opposite of a gory fatality.
Initially used to mock the backlash to the gruesome fatalities, friendships are ways to end your fights with a smile and perform a random act of kindness. From giving gifts to performing musical segments, that's 34 brand spanking new ways to end your fight completely for free.
With this ginormous roster at hand though, which ones are worth your time, and who's head should be torn off instead?
Luckily, NetherRealm has absolutely nailed the vast majority in this update, so let's put them in order and see who comes out on top.
34. The Joker - Come On Bats
Joker's friendship is one that falls under the category of disappointment due to the lack of imagination involved.
He brings out a gun to shoot his opponent only to be hit in the head by one of Batmans Batarangs. A decent shout out for the Dark Knight, but a single clip to the head before the Joker pulls out some random balloons and poses for the camera is a little weak.
He just kind of forgets about his opponent and it would have been the perfect opportunity to reference one of the cinematic movies instead.