Namco's Masaya Nakamura: Obituary
"Father of Pac-Man" and Namco founder dies aged 91.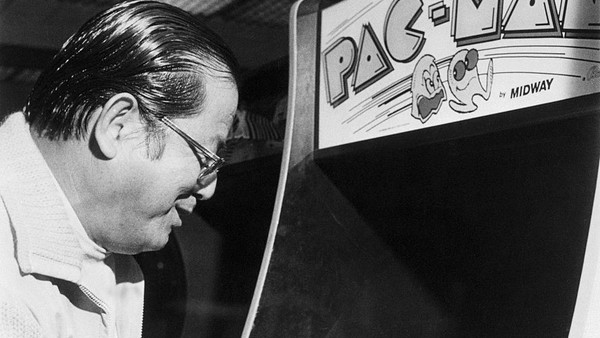 In 1979, a young engineer by the name of Toru Iwatana approached Namco boss Masaya Nakamura with his latest idea for the company's fledgling arcade department, a maze-runner featuring a character based on a pizza missing a slice. The only thing lacking was a name.
With it's pellet-gobbling theme, Nakamura immediately suggested pakku, a Japanese word loosely equivalent to "munch". This was later shortened for Western audiences - to 'Pac-Man'.
Soon, the cabinets were eating coins faster than its eponymous hero could down dots, and in the space of ten years, the game grossed a staggering $3.5 billion, making it the most successful arcade game of all time.
Had this been Nakamura's sole contribution to the video game industry, it would have been more than enough. But the Namco chief did more than just christen the gluttonous yellow circle; he was an industry pioneer, and the leader of one of the business' most heralded software houses.
Born on 24 December 1925, Masaya Nakamura originally trained as a ship-builder in the years following Japan's disastrous defeat in World War II. By 1955, the country's crippled economy was beginning to recover, and Nakamura was able to capitalise on the damaged nation's lightening mood with children's amusements installed on department store rooftops.
His first invention - a simple pair of wooden horses - proved a moderate success. Mitsukoshi, one of Japan's biggest chains, soon took notice, and commissioned Nakamura Manufacturing to build a new series of rides in all of its stores.
The new attractions were a further boost to Nakamura Manufacturing, but it was amusements of a different kind which would make the company's fortunes.
Atari's Pong had seen the popularity of the nascent video game industry explode, but by 1974, the Japanese subsidiary of Nolan Bushnell's company was struggling. Another amusements company, Sega, tabled a tentative $50,000 bid to buy the flagging outfit, but were left stunned when Nakamura swooped in with a mammoth $800,000 offer. The two parties eventually settled on half-a-million dollars, and though it was a huge outlay to get a foot in the arcades, acquiring the Breakout developer proved a huge breakthrough.
Inspired by the success of the Atari licensing, the newly renamed Namco explored developing their own titles. The full-colour Space Invaders clone Galaxian released as a minor hit, but it was Iwatani's dot-devourer which truly captured the public's imagination, setting the video game industry alight in the process.
Pac-Man wasn't just a popular coin-up: it became an integral part of early-80s mainstream culture. The first true video game mascot, the golden ghost-hunter began popping up everywhere, from television programmes to lunchboxes, and even the music charts, featuring in Buckner and Garcia's kitschy novelty record Pac-Man Fever.
Namco never produced another universal hit which could match the success of Pac-Man - who could? - but as the industry evolved, the company's name became synonymous with quality amongst the gaming sect. Popular modern franchises such as Tekken, Ridge Racer, and Tales all emerged from the Tokyo software house, fruits of Nakamura's investment in the home console market.
In many ways, Masaya Nakamura was a mirror image of Nintendo's Hiroshi Yamauchi. Both experienced modest beginnings manufacturing amusements, both were able to shrewdly conquer the North American market from afar, and both reshaped the industry with their pioneering vision. However, unlike Yamauchi, Nakamura possessed a true passion for gaming. "Some in the industry only care for the profitability," opined former vice-president of Namco Hide Nakajima. "Nakamura is oriented to the player's feelings." This passion manifested in Nakamura's tireless commitment to testing every game before its release, personally ensuring they were "something a player would like".
In 2002, the 77-year old Nakamura stepped back to adopt a more ceremonial role in the company, before a merger with toy giants Bandai three years later saw his duties further diminished. With his hands-on involvement in the industry drawing to a close, the pioneering Namco leader's contribution to the industry was recognised with the Order of the Rising Sun, Japan's highest honour.
Mr. Nakamura died on 22 January at the age of 91, and his funeral was held privately before Bandai Namco made the news public. The company plans to host a public memorial in his honour.