NBA 2K19 Review: 6 Ups & 2 Downs
Familiar flaws return, but 2K's 20th anniversary delivers.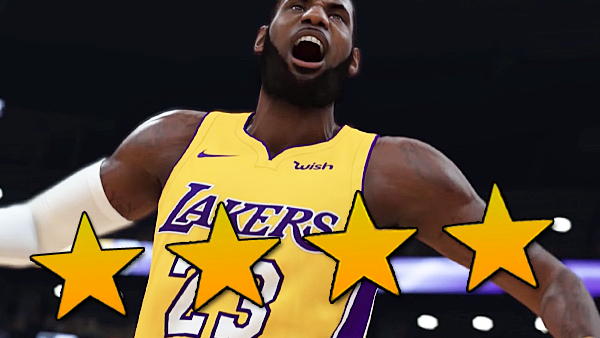 With the 2018-19 NBA season not tipping off until 16 October, basketball junkies are left to get their hoops fix through the digital realm, and to the surprise of absolutely nobody familiar with the series, NBA 2K19 is another triumph for developers Visual Concepts.
NBA 2K, like most sporting franchises, delivers quiet, subtle improvements over outright revolution every year. The latest entry in the series brings sharper A.I., a number of notable offensive and defensive adjustments, and the new Takeover system to the table, along with the usual graphical tweaks and stat upgrades. Is it enough to justify paying full price for? That's in the eye of the beholder, but it's hard to imagine the series' core audience being disappointed with what 2K19 brings to the table.
Though EA's NBA Live 19 made a significant leap in quality this year, 2K remains the market leader. Its consistency, elite presentation, and variety are unmatched. Now, on the series' 20th anniversary, Visual Concepts have delivered 2K's most authentic entry yet, though a couple of notable bugbears prevent a perfect score.
NBA 2K19 won't surprise you, but it's hard to argue with gameplay this good...