Pokémon Mystery Dungeon: Rescue Team DX Review
Making your childhood dreams a reality.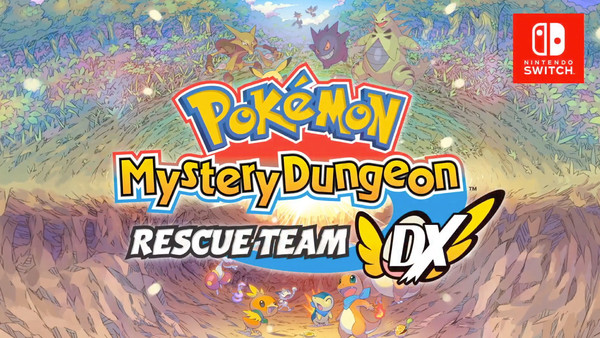 Rating:⭐️⭐️⭐️⭐️
Platform: Nintendo Switch (game copy provided by Nintendo)
After a glorious slew of classic Pokémon remakes, the original Gameboy Advance Mystery Dungeon series has finally gotten a Switch adaptation. And, for everyone who has ever played the first edition, it's literally distilled and prepackaged nostalgia.
For anyone who hasn't, it's a Pokémon game that's also a rogue-like dungeon crawler, so it's still worth checking out.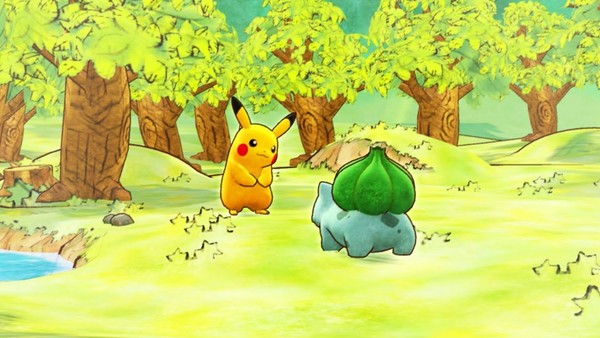 The first and most important thing to address is the graphic upgrade. On a practical level, it's exactly the type of advancement the visuals needed; as it provides properly 3D shaded models where previously a pixel-heavy design existed.
It's also worth mentioning that DX uses the previous game's sprites in the camps where you keep your recruited Poképals, which is perfect in making the game feel like a proud successor of the Mystery Dungeon Red and Blue, instead of an attempt to totally replace it.
Given that DX directly replicates the original's dialogue and story, it's a relief that this is the case, as the one place this experience could have fallen down is by not replicating the original loyally.
Looking at the graphics from a less practical level, anyone with fond memories of the originals is likely to find themselves treated by DX, as it remakes each cutscene to be almost identical to the first games. While this might not sound cool at first, it quickly feels as though it's made your childhood imaginings of the scenes a reality, adding to the wholesome joy of the whole experience.
Crucially, the remake balances tweaking the gameplay mechanics of the original with keeping the parts that made the original so addictive. Where later additions to the series were hampered and slowed by decisions like not allowing a player to do multiple requests in a dungeon, DX embraces multi-mission runs, letting you stack up quests like it was an Olympic event.
This said, the changes it does implement considerably improve the game - such a the changing of the Makuhita Dojo, which instead now allows the player to power-level a character by letting them essentially speedrun a dungeon.
They're not major alterations, but rather things that take out some of the clunky moments its predecessor could suffer from, leaving you with a game that feels almost comfy in how smooth it has been made - like an ugly Feebas evolving into a graceful Milotic.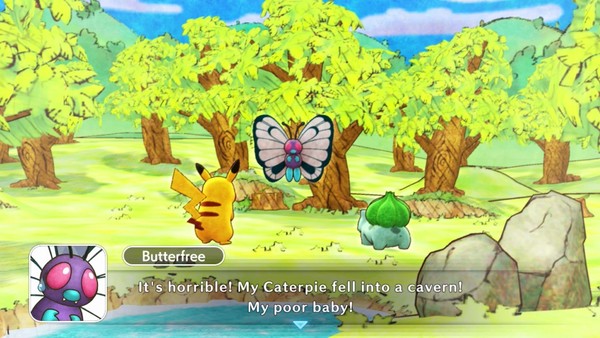 A note that will likely prove VERY exciting to Pokéfans is that the game is the first Mystery Dungeon installment to contain the chance to encounter - and recruit - shiny Pokémon. It's a small detail, but one that will no doubt capture hearts in much the way that they do in the main game series.
DX manages to potentially please both hardcore fans, and those only now taking an interest in the Pokémon rogue-like. For hardcore fans, it's a loyal adaptation that provides a healthy shot of nostalgia. For newer fans, it's still a legitimately good game in its own right, as well as a much-welcomed way for the franchise of cute critters to diversify itself.
Pokémon Quiz: So You Think You're A Master?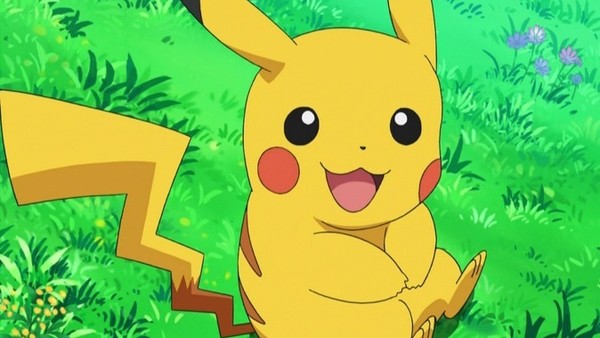 1. Who Created The Pokémon Franchise Back In 1995?
Create Content and Get Paid
---