Pokémon Sword & Shield: Two New Pokémon Revealed At E3 2019
Just look at his little face!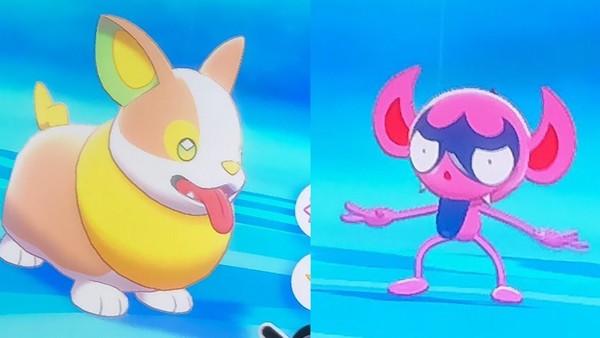 Nintendo showed off a lot more of Pokémon Sword and Shield during their glittering E3 presentation yesterday, including full details on one of the game's returning gyms and its leader, Nessa.
Attendees on the floor had the chance to go hands on with Pokémon's impending adventure in a pretend United Kingdom, meeting up with two brand new pocket monsters.
And one of them is just precious. Yamper, who looks like a corgi with a Scout's necker ('Yappy camper?') is an electric type Pokémon that is sure to melt the hearts of just about everybody. It'll almost certainly romp about in painfully adorable fashion around the grounds of the game's facsimile Buckingham Palace.
We also saw a mischievous little critter going by the ridiculous name 'Impidimp'. We don't know anything more about the fanged familiar at this time, though it'd be well cool (and make a lot of sense) if it were a hitherto unseen Dark/Fairy type.
Players worldwide get the chance to nuzzle up to Yamper and, er, whatever it is you do with demons when Pokémon Sword and Shield releases for Nintendo Switch on 15 November.