PS5: 11 Second-Party Studios Sony MIGHT Buy
11. Sanzaru Games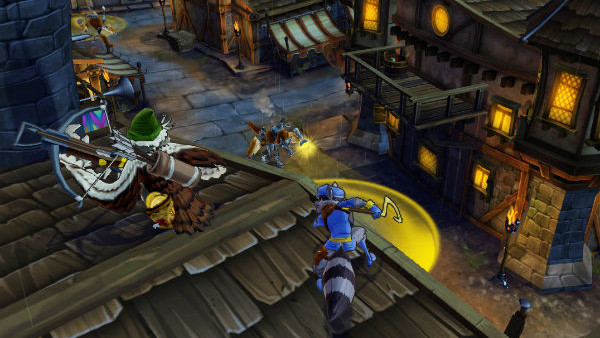 Sanzaru Games had developed a handful of low-key games and money-job ports before remastering Sony's respected platformer mascot Sly Cooper with The Sly Collection. This released to much success and started a hunger for the dormant series to return.
Since original developer Sucker Punch had moved onto the Infamous series, Sony tasked Sanzaru with creating Sly Cooper: Thieves in Time. It was a strong continuation critically, although sadly failed to connect with audiences.
Why Likely:
Despite Sly 4's failure, Sony has been the only company to see Sanzaru as more than a hack studio and gave them a chance to shine as a triple-A developer.
Frankly, Sanzaru needs the stability and Sony could pick up the smaller team on the cheap and etch them into an effective worker for them; whether it be revamping dormant franchises, producing peripheral tie-ins or creating brand new I.P.
Why Not:
On the other hand, since Sly 4's failure, Sanzuru went back to their regular grind of quick-cash ports, with none of them being PS exclusives. If the potential for the two to build something together was there, it might have flown the coop with Sly.
Buying Temperature: Lukewarm
Thor Magnusson
is a freelance writer that loves ingesting TV shows, Video Games, Comics and all facet of Movies - from smaltzy Oscar bait to Kung-Fu cult cinema. Well, actually more the later really.
See more from Thor