Red Dead Redemption 2: 18 Easter Eggs And References You Totally Missed
With nods to games and films, Rockstar's latest is full to the brim with secrets you need to see.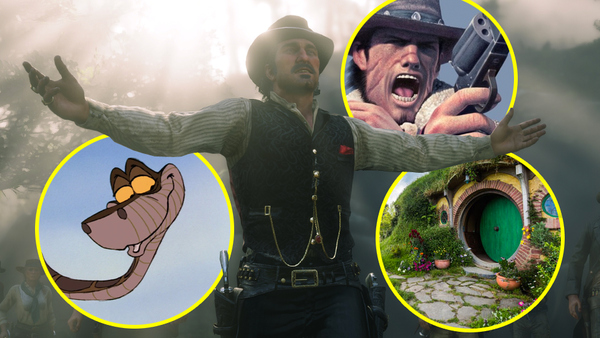 You know the drill by now; Red Dead Redemption 2 is Rockstar's latest masterpiece and, with so much detail packed into its world, the studio have also managed to work in dozens of easter eggs, secrets, and references. The states of West Elizabeth and New Hannover are littered with cool little stories (some spooky, others not so much), to the point that - even several weeks after its release - players are still discovering surprises.
With nods to previous entries in the franchise, to films that have even influenced its overarching narrative, it's clear that Red Dead Redemption 2 is a swan song to the western genre - one with enough heft, nuance and gameplay variety to convince players to stay in its world long after the credits begin to roll.
The first half of this list will be a SPOILER-FREE look at the many easter eggs and references from Red Dead Redemption 2, so fret not if you haven't finished the story. For now, let's crack on, and cover the most obscure winks and nods Rockstar managed to include in their prequel, and why you're going to want to find them all...