Report: WWE Pushed For Cody Rhodes To Feature In 2K22 Game
Notes on WWE's unlikely pitch for Cody Rhodes to be added to WWE 2K22.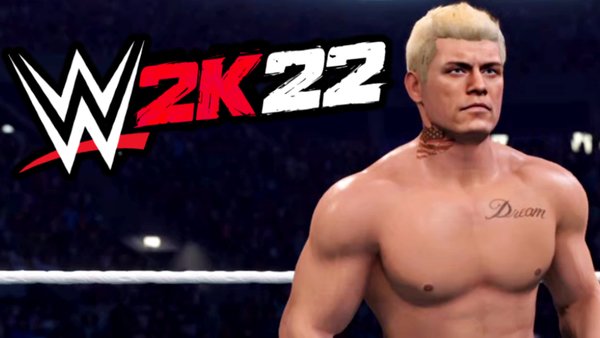 WWE made an unlikely push for Cody Rhodes to be added to its latest video game, WWE 2K22, following the former AEW man's return at WrestleMania 38, but were unsuccessful.
Sports Gamers Online's Michael Straw reported that WWE knew that 'The American Nightmare' was coming back by February. With 2K22 set for release a few weeks later on 8 March, the promotion tried to get Rhodes featured, though the developers didn't have enough time to take action.
Said one of Sports Gamers Online's sources:-
"WWE tried, but it was quickly shot done. They knew it was unlikely, but you don't know for sure unless you ask."
Creating and adding new characters to these games is a weeks-long process involving aesthetic scans, motion capture, updated commentary, and potentially more. It is therefore understandable that 2K Games were unable to squeeze Rhodes in - even as DLC.
It is believed that Cody will be included in the next WWE 2K game, which is yet to be announced.
Rhodes has been back on television since WrestleMania 38, where he re-debuted for the promotion he left in 2016, doing so opposite Seth Rollins. He and Rollins will rematch for the second time at Hell In A Cell 2022 next weekend.
Create Content and Get Paid
---