The Last Of Us Episode 3 Review - 8 Ups & 0 Downs
The Last of Us just delivered one of the best TV episodes of the year.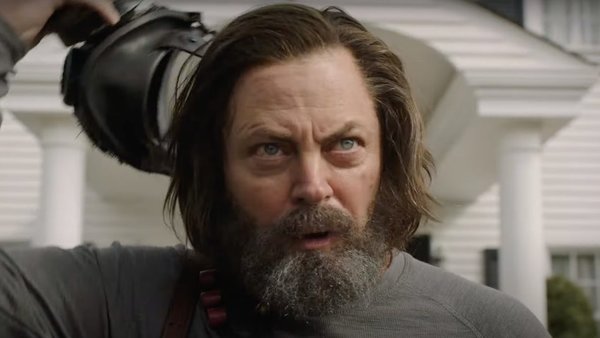 Focusing on the relationship between prepper (sorry, survivalist) Bill and his partner Frank across the previous 20 years, unlike the first two episodes which were defined by trauma and loss, The Last of Us episode three gives us a bona-fide love story. And in doing so, Craig Mazin and Neil Druckmann might have also delivered one of the best TV instalments we see all year.
While Ellie and Joel both still feature, this is absolutely guest stars Nick Offerman and Murray Bartlett's time to shine, with the pair playing unlikely lovers attempting to survive -- and more importantly, live -- in a walled off and well fortified street just outside Boston.
With tremendously rich writing, incredible performances and directorial subtly that conveys huge pathos, The Last of Us episode three deviates greatly from the source material to deliver the show's first creative knockout.
--
UPS
8. Nick Offerman's Emmy-Worthy Performance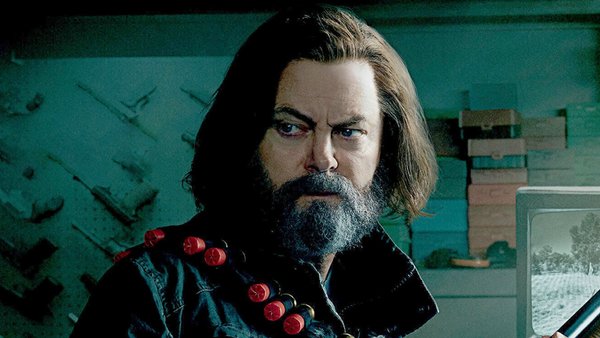 After watching episode three, it's absolutely nuts to think Nick Offerman wasn't always the first choice for the role of Bill. Not only does Offerman look the part - with the addition of a big bushy beard of course - but in the early parts of the episode he gets the paranoid, eccentric parts of the character down to a tee.
Known for his comedic chops, it was always a given that the humorous side of the character would be in good hands, and Offerman nails Bill's awkward, dry dialogue and worldview. Hell, big up for that giggle while eating strawberries alone. That was pure Ron Swanson.
But it's the more understated dramatic moments that prove Offerman was the perfect choice. Bill as a character is someone who is adept at the cold survival of apocalypse living. There's nobody better you'd want by your side if you just wanted to be as efficiently safe as possible. But he's a man who struggles to connect to both himself and others, and Offerman plays the character with an underlying tenderness that makes him feel so human.
It's the little touches: the awkward posture around other people, some excellent deer-in-the-headlights eye acting and an overall tension that you can practically feel exuberayting from this guy's frame. This is a dude who you'd believe could survive for 100 years, but not live a single day of it.