The Sinking City Review - The Year's Best Horror Game?
Cosmic horror meets Sherlock Holmes.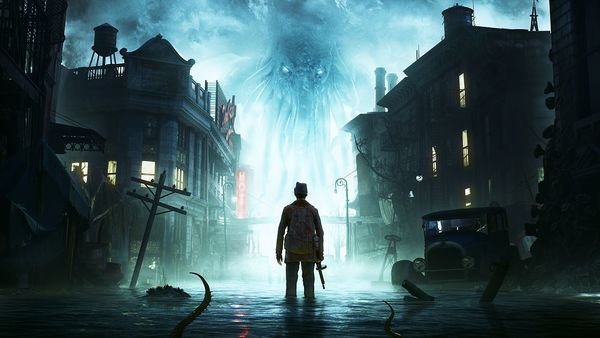 Rating: 3.5/5
The premise alone of The Sinking City is enough to make it one of the most interesting releases of the year. Boasting a narrative that combines an open world, Lovecraftian horror, and mystery-solving shenanigans, it's something between L.A. Noir and Call of Cthulhu, featuring a flooded city that immediately hooks you in with its tentacles and drags you deep into its swirling mythos.
In 1920s Massachusetts, there lies the city of Oakmont. Here, a supernatural flood has cut the population off from the outside world and brought eldritch monsters from the deep that now terrorise the locals.
Many are plagued with horrific hallucinations that have drawn them to Oakmont's treacherous landscape, including ex-Navy diver and Private Investigator Charles W. Reed - a man who will stop at nothing to figure out the grisly events that have befallen the near-submerged city. If you like a healthy dose of existential, gloomy, cosmic horror in with your mysteries, then this really is the game for you.
Reed is on the hunt for truth, and that takes him to plenty of places that many would rather avoid...