Tony Hawk Renames Move For THPS 1&2 To Honour Legendary Deaf Skater
The "mute" grab has a new name ahead of the game's release to pay tribute to its originator.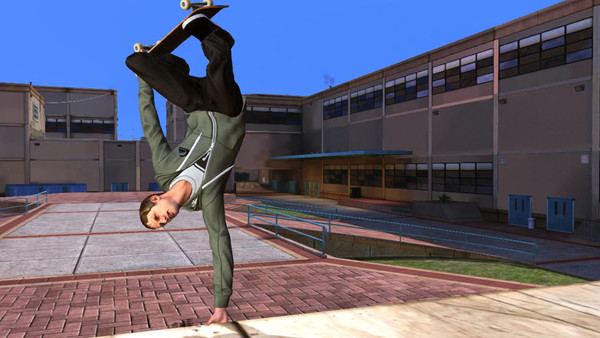 Ahead of the release of the monumental Tony Hawk's Pro Skater 1 & 2 remake, one of the most iconic moves from the game has been renamed in order to honour its originator.
52-year-old legendary skateboarder Tony Hawk took to his official Facebook page to tell the story of how the "mute" air/grab was named, harping back almost four decades ago to 1981. Hawk revealed how deaf skater Chris Weddle, a Colton skatepark local, was a prominent figure on the competition circuit and had been named as the first skater to do the then-unnamed "mute" manoeuvre.
Hawk goes on to reveal that they would name the move following the naming of the "Indy" air and that people named Weddle as the originator, calling him the "quiet, mute guy" - revealing that they "went along with" the name in their "naive youth" but that the years passing have shown that a different name would have honoured Weddle's legacy.
"He has been very gracious in his response but it is obvious that a different name would have honored his legacy, as he is hearing impaired but not lacking speech."
The iconic skater goes on to say that, when asked, Weddle would have preferred the move be named the "deaf" or "Weddle" grab as he is deaf, not mute - and that the move has indeed been renamed ahead of the release of Tony Hawk's Pro Skater 1 & 2!
"As we embark on the upcoming @tonyhawkthegame demo release, some of you might notice a trick name change: The Weddle Grab. It's going to be challenging to break the habit of saying the old name but I think Chris deserves the recognition."
Tony Hawk concludes that Chris Weddle said, "I'm so stoked!" when he found out the news, and shot a photo with Instagram user yousta_storytellers_club in Idaho to celebrate.